Charles Tull*
---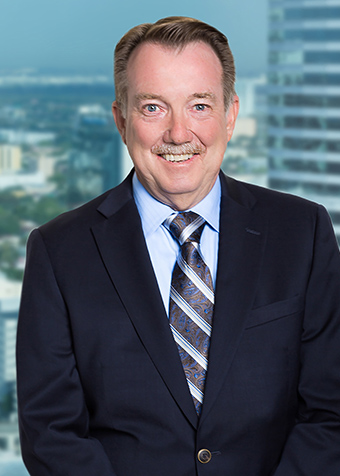 Government Consultant
T 202.546.1761
F 202.546.6480
Washington 99 M Street SE Suite 725 Washington, D.C. 20003
Charlie Tull most recently served as the Beer Industry Analyst for the U.S. Alcohol and Tobacco Tax and Trade Bureau (TTB), until his retirement from the agency in May of 2014. During an illustrious 40 year career with TTB and its successor, the U.S. Bureau of Alcohol, Tobacco and Firearms (ATF), Charlie maintained contact with all phases of activity within the beer industry. His official duties included:
Assisting in the preparation of proposed federal alcohol regulatory policy
Identifying industry changes, assessing beer segment trends and analyzing periodic industry statistical results;
Educating industry members at agency-sponsored seminars and industry meetings.
As the federal government's Beer Industry Analyst, Charlie was a principal government liaison between government and the beer industry, providing technical advice and guidance regarding the TTB's mission to industry members, associations and other federal and state regulatory agencies. In this role, Charlie participated in many regulatory projects impacting the brewing industry to include the TTB study on flavored malt beverages and the related regulatory amendments published in 2005.
Charlie also participated in writing the 2005 TTB industry circular on alternating brewery proprietorships, which defines alternating brewers, sets out differences between alternating and contract brewers, and establishes requirements applying to alternating brewery arrangements.
Charlie taught brewery records and operations to TTB inspectors, auditors and specialists as part of TTB's new professional training program.
In addition to having served as the Beer Industry Analyst, Charlie has years of experience with federal trade practice law and regulations having presented numerous educational seminars on federal trade practices and having taught many training classes on the subject.
Charlie has been involved in the major ATF/TTB trade practice investigations including being the lead investigator in the most recent TTB investigation that focused on category management practices. Charlie spent the last two years serving as the Bureau's trade practice coordinator.
* Denotes non-attorney professional