Bradley S. Gould
Attorney At Law
---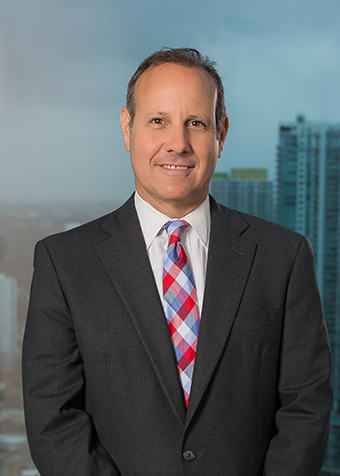 Shareholder
T 305.416.6880
F 305.416.6887
Miami 333 SE 2nd Avenue Suite 3200 Miami, Florida 33131
Bradley concentrates his practice in the areas of eminent domain and property rights. He has particular experience in representing clients with issues related to government takings, condemnation, inverse condemnation, regulatory takings, land use and zoning, land use litigation, property rights and Bert J. Harris, Jr., Private Property Rights Protection Act claims.
Bradley's eminent domain and property rights practice includes more than 19 years of experience representing both property owners and condemning authorities. During the past 16 years, he has focused on representing private property owners in the protection of their property rights. He has been involved with numerous multimillion-dollar condemnation (partial and whole takings) cases. He represented the fee simple owner in a condemnation of three properties being developed with condominiums in which the total compensation exceeded $75 million.
In addition to securing full compensation, he has also obtained for his clients non-monetary benefits, such as driveways, median openings, drainage and off-site parking to mitigate impacts resulting from the taking. Bradley has successfully lobbied the government on behalf of clients to eliminate or reduce the size of proposed takings and to make favorable design changes to the proposed construction for the project. He has successfully prevented the government from taking his clients' properties by obtaining court-ordered denials of Orders of Takings and dismissals of condemnation lawsuits.