Andrew J. Krause
Attorney At Law
---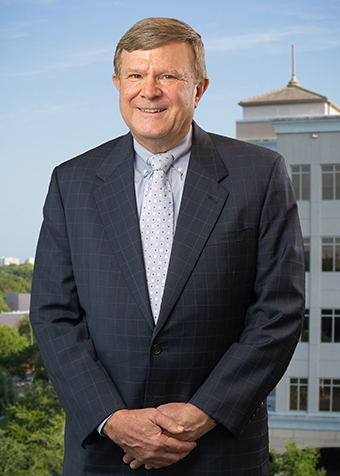 Shareholder
T 239.598.3601
F 239.598.3164
D 239.254.8458
Naples 999 Vanderbilt Beach Road Suite 704 Naples, Florida 34108
Naples 3838 Tamiami Trail North Suite 410 Naples, Florida 34103
Veteran wealth management lawyer with over four decades of experience protecting the prosperity of Florida residents. Utilizes a unique and compassionate approach, effective communication, and skillful plan refinement as a trusted advisor.
With over four decades as a trusts and estates lawyer, most of those years practicing in Naples, Florida, Andrew Krause focuses on family wealth transfer planning and estate and trust settlement and administration. In particular, Andy applies leading-edge tools and techniques to help Florida residents protect their wealth. With an emphasis on tax efficiency, Andrew assists individuals, families, and multiple generations of families with both their common and unique estate planning issues, including refinement of objectives, wealth transfer planning and protection, preparation of Florida estate planning documents, advice regarding charitable gifts, life insurance, retirement plan distributions, qualified personal residence trusts, GRATS, CRTs, CLTs, private foundations, and multigenerational planning.
Andrew's unique client-centric approach includes effective communication and plan refinement through customized flowcharts, blueprints of proposed documents, and side letters to children, trustees, and trust protectors. Andrew works extensively with individual trustees, corporate trustees, financial planners, accountants, and insurance agents and serves as an adviser and counselor in the settlement and administration of trusts and estates and as a trust protector. He also advises clients on planning for large IRAs and qualified plan benefits.
With passion and diligence in establishing client objectives, he guides clients to the desired plan to best implement their tax and nontax planning objectives, providing comfort and assurance that the work will be done right. With consistent and regular use of trust protector provisions and powers in clients' trust agreements, Andrew provides a court-free, flexible, and efficient response method to the changing needs of clients and their beneficiaries in light of modifications to tax laws, state trust law, and changing family circumstances.
Certified for more than three decades as a Specialist in Wills, Trusts and Estates by The Florida Bar, Andrew has delivered hundreds of presentations to clients, other professionals, and the public on estate planning and estate and trust settlement matters. Andrew's clients view him as their wealth transfer tax-planning attorney and a trusted estate planning and family advisor.