Michael J. Tomkiewicz
Attorney At Law
---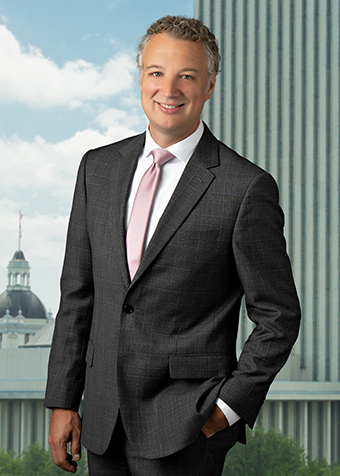 Shareholder
T 850.577.9090
F 850.577.3311
D 850.577.5492
Tallahassee 301 South Bronough Street Suite 600 Tallahassee, Florida 32301
T 954.761.8111
F 954.761.8112
Fort Lauderdale 401 East Las Olas Boulevard Suite 1000 Fort Lauderdale, Florida 33301
Mike's practice is focused on Florida eminent domain and property rights litigation, including the representation of owners and businesses in condemnation actions, inverse condemnation, regulatory takings, Bert J. Harris claims, land use and zoning disputes, as well as real estate related commercial and partnership litigation. He has successfully represented property owners in many difficult and novel cases, at both the trial and appellate levels.
Mike has handled hundreds of eminent domain cases, and has achieved significant benefits for clients, for instance:
He helped a Pinellas County property owner receive full compensation of $3,713,000, which was an increase of $2,058,675 over the first written offer of $1,654,325;

He defeated the government's taking of an entire 50,000 sq. fort warehouse from a Broward County property owner, where only part of the warehouse was necessary for a road project;

He helped negotiate a settlement of $300,000 for a Leon County property owner, which was 150 times the condemning authority's first written offer of $2,000.
Mike represents a broad spectrum of clients, ranging from large national companies to local Florida companies and individual property owners and tenants, including gas stations, shopping centers, doctor's offices, churches, sand mines, and homeowners.