Luis E. Rivera
Attorney At Law
---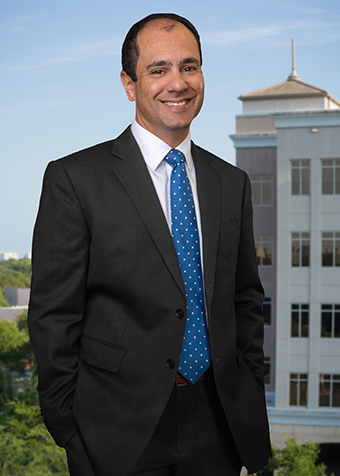 Bankruptcy Deputy Section Chair
Fort Myers and Naples Deputy Managing Shareholder
Astute litigator with extensive experience counseling clients in business litigation, bankruptcy, creditors' rights, and insolvency.
Luis Rivera helps clients navigate some of the most difficult situations faced by businesses, including complex business litigation, bankruptcy, creditors' rights, and insolvency matters. A trusted advisor, Luis is one of only ten attorneys in Florida who is board certified in Business Bankruptcy Law and Consumer Bankruptcy by the American Board of Certification and one of only two court-appointed fiduciaries who administers Chapter 7 bankruptcy cases in Southwest Florida.
Among his peers, Luis is known for his deep industry knowledge and established relationships within Florida courts. He is praised by clients for his thorough understanding of complex financial matters and his ability to simplify the complicated bankruptcy process and creditors' rights. Luis' bankruptcy experience includes representation of lenders, individuals, and financial institutions in both consumer (Chapter 7 and 13) and Chapter 11 reorganization cases, as well as involuntary and discharge proceedings. He also has extensive experience in a variety of business and general civil litigation matters, including contract disputes, real property litigation, mortgage foreclosure, landlord/tenant disputes, and title insurance litigation.
In addition to his work with clients, Luis also uses his financial and legal experience throughout his community and has most recently been appointed by Governor Ron DeSantis to the Florida Gulf Coast University Board of Trustees.