Kent L. Hipp
Attorney At Law
---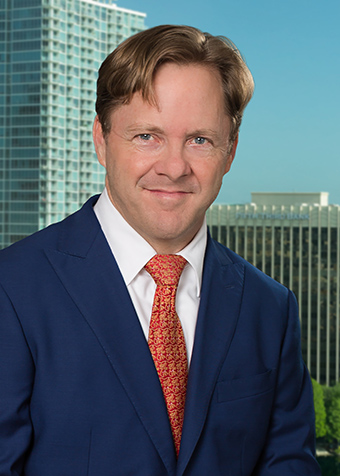 Shareholder
Eminent Domain Team Leader
T 407.843.8880
F 407.244.5690
Orlando 301 East Pine Street Suite 1400 Orlando, Florida 32801
Strategic litigator, creative dealmaker, and masterful negotiator protecting client interests in eminent domain matters for over 30 years. Lead counsel in the highest valued eminent domain case in the history of the state of Florida.
Kent Hipp has been driving impressive outcomes for eminent domain clients for more than 30 years. An energetic and strategic advocate, he has handled more than 1,000 condemnation parcels from the Panhandle to the Florida Keys, representing both property and business owners, as well as select condemning authorities on all types of properties and projects throughout the state. His practice includes pre-condemnation planning and counseling, representation in all types of eminent domain cases, direct and inverse condemnation proceedings, valuation trials, arbitrations, and Bert Harris actions.
Kent's dynamic practice attracts clients from a variety of sectors, including transportation, real estate, banking, infrastructure, investment, and media. Known for his creative deal making and negotiating skills, he counsels clients in eminent domain and inverse condemnation cases related to the whole and partial taking of properties for a range of projects including, but not limited to, new roads, highways and bridges, road widenings, airports, parking facilities, power lines, natural gas and petroleum pipelines, water and sewer pipelines, fiber optic lines, conservation areas, public spaces, and government buildings, among others.
Kent was the lead lawyer for the property owner in the largest eminent domain case in Florida's history, FDOT v. U.S. Cities, which he and his team resolved for more than $198 million. When complex eminent domain matters require a flexible, multidisciplinary approach, Kent frequently teams with GrayRobinson professionals in the real estate, corporate, litigation, and government affairs practices to provide thorough and comprehensive counsel.