G. Brock Magruder III
Attorney At Law
---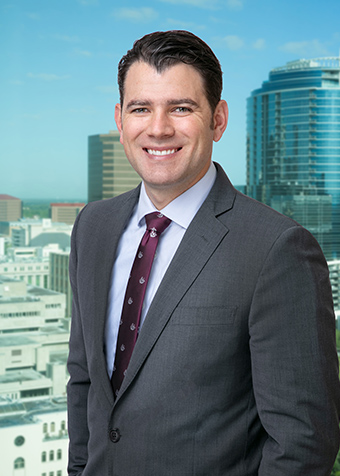 Shareholder
T 407.843.8880
F 407.244.5690
Orlando 301 East Pine Street Suite 1400 Orlando, Florida 32801
Relationship-focused commercial lawyer advising clients in complex disputes across Florida. Focus on business disputes, higher education, data privacy and security, and class actions.
Brock Magruder helps clients navigate complex litigation and disputes. A valued advisor on issues ranging from breach of contract claims to data privacy and security matters, he represents businesses and their key stakeholders in state and federal courts across Florida. Brock collaborates with a diverse range of clients operating in some of the state's most dynamic sectors, including health care, retail, and higher education.
Known for the exceptional relational quality he brings to client interactions, Brock provides comprehensive and thoughtful solutions to client challenges and issues. His focus on open communication and strategic foresight allows him to play a vital role as a valued member of the client team, able to overcome difficulties, solve legal problems, and find the best way forward. Brock has assisted clients with matters involving compliance, operations, and intellectual property. He has also defended clients in national and statewide lawsuits, including class actions, concerning data breaches, federal regulatory compliance, public records issues, and state and federal constitutional claims.
Brock is personally and professionally embedded in the region through his community advocacy and servant leadership. He understands the interconnected nature of Orlando's rapidly growing economy and the power of resources and relationships in overcoming barriers to move business forward. He frequently teams with GrayRobinson colleagues in the corporate transactional, health care, intellectual property, and higher education practices to meet and exceed unique client needs.