Christopher M. Ramsey, Ph.D.
Attorney At Law
---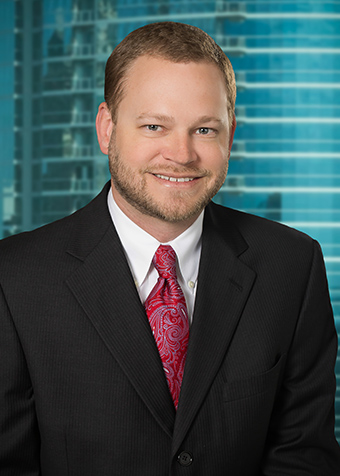 Intellectual Property Deputy Section Chair
Chris Ramsey is an experienced intellectual property lawyer with broad experience counseling businesses and entrepreneurs about registering, licensing, enforcing, and defending their intellectual property rights. In addition, Chris assists clients with IP due diligence in mergers and acquisitions. Chris also counsels clients on a wide range of Internet law issues such as brand enforcement on online retail platforms, website takedowns, removal of infringing content, and defending clients that receive takedown requests. Chris has a very active patent and trademark prosecution practice in which he procures trademark registrations and patents all over the world for our clients.
Chris' worldwide patent practice covers diverse technologies, but is heavy on chemical and life science subject matter where he has obtained patents on drug molecules, drug formulations, polymers, catalysts, antibodies, proteins, dietary supplements, materials, and fertilizers. Chris also has significant experience patenting inventions on boat-related technologies, pool cleaners, RF/microwave devices, medical devices, and prosthetics.
Chris routinely advises clients on IP issues in business transactions such as licenses, mergers, and acquisitions. This includes performing due diligence investigations for clients acquiring IP portfolios and negotiating contractual terms for clients selling IP portfolios. In the past few years, Chris has worked on hundreds of millions of dollars worth of business transactions involving IP.
Before law school, Chris was an avid experimentalist in chemistry, materials, RF engineering, cryogenics, semiconductors, and physics. He synthesized compounds, fabricated semiconductor devices, built magnetic resonance spectrometers, built single-molecule transistors, and developed techniques for magnetic and microwave measurements at only a fraction of a degree above absolute zero temperature. His research is published in over 20 peer-reviewed articles.