On Tuesday, December 17, 2013 GrayRobinson held a Community Leader Forum at the Lakeland Yacht & Country Club featuring Doug Thomas, Lakeland City Manager. Mr. Thomas addressed the State of the City. Doug officially took office December 1, 2003. Before this position he served as City Manager for the City of Alma, Michigan for over 14 years.
Thomas reviewed the fiscal 2014- 2015 budget and discussed the improving Lakeland economy. Thomas cited development plans for Lakeland the city has over the next fiscal year including a one million square foot warehouse for Amazon that will provide approximately 385 jobs and a 388,000 square foot O'Reilly's Auto Parts warehouse providing nearly 400 local jobs. In addition, Brew Hub will be the first of five planned craft breweries, and Lakeland will see the addition of Colo5, an independent data center employing 60 people.
In addition, the city has plans to repurpose the Jenkins Area at The Lakeland Center, restore the Federal building, and purchase 100 acres for recreational amenities and a south-side branch library in southwest Lakeland. The city is also building a new fire station # 7, which is set to be completed in the summer of 2014.
For more information, please click here to read the article published by The Ledger.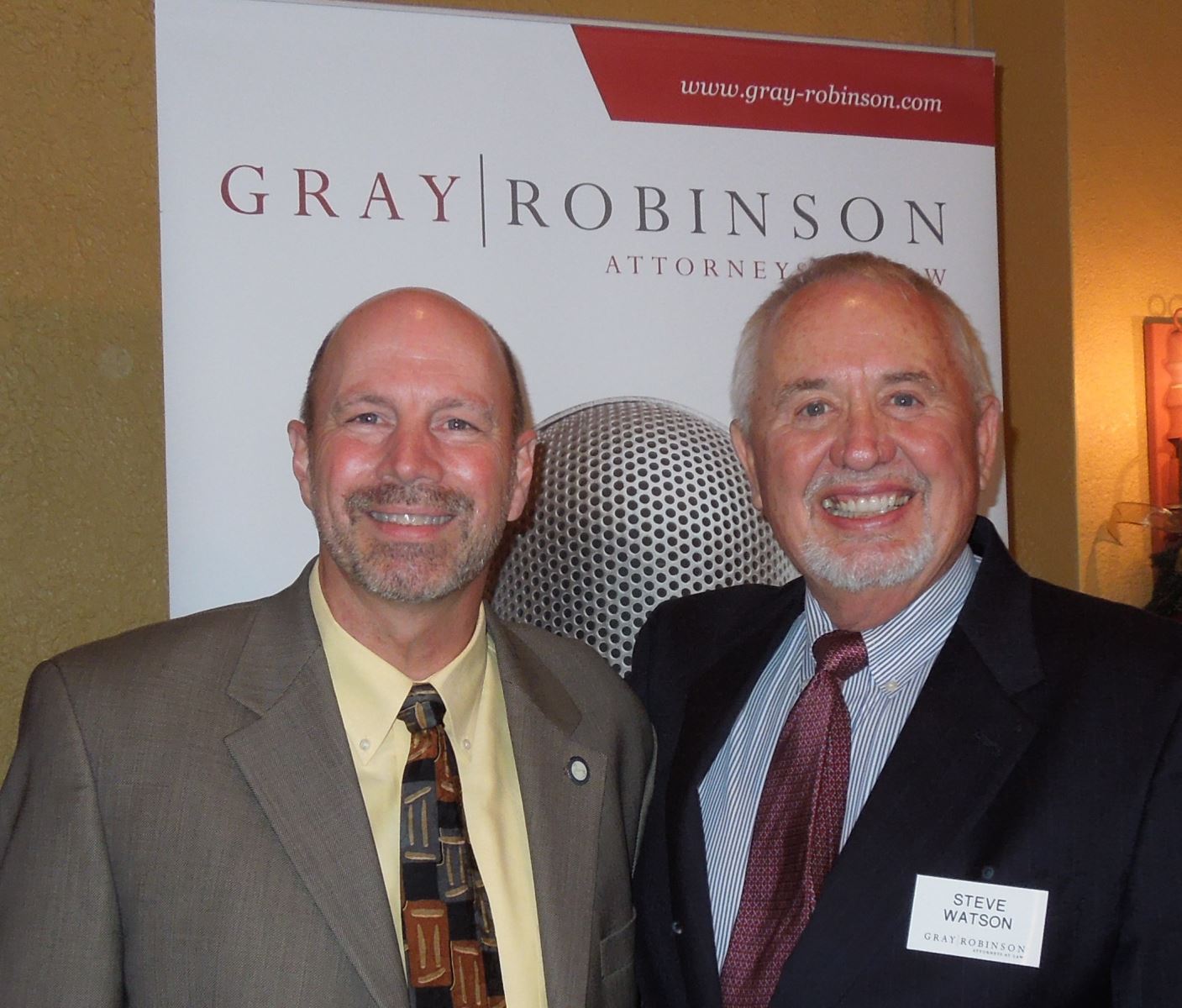 Doug Thomas, Lakeland City Manager (left) and Stephen Watson (right) Shareholder, GrayRobinson, P.A.