Robert A. Schatzman
Attorney At Law
---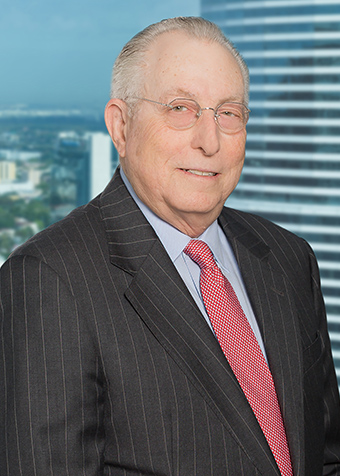 Director
T 305.416.6880
F 305.416.6887
Miami 333 SE 2nd Avenue Suite 3200 Miami, Florida 33131
Robert has practiced business bankruptcy Chapter 11 and out-of-court workout and restructuring law for more than 35 years. He has represented court-appointed committees, secured creditors lenders, asset acquisitions in 363 sales, chapter 11 plan proponents, and various special interests in high-profile and public cases in Florida and Delaware as well as in other bankruptcy courts in other jurisdictions. He has litigated and defended bankruptcy Chapter 5 causes of action. In addition to his bankruptcy practice, he has represented both secured creditors and lenders in sophisticated out-of-court workouts.
Robert has represented both assignees and assignors in assignments for the benefit of creditors in state courts. Since 1991, he has been listed as a leading Florida attorney in Best Lawyers in America in the field of bankruptcy law. In 1999, he was the recipient of the prestigious President's Cup Award from the Commercial Law League of America.
Robert presently serves as a mediator on the Bankruptcy Court Panel of Mediation in Delaware. He provides services in mediations for complex Chapter 11 controversies, confirmation issues and adversary proceedings, including avoidance actions.