Paul S. Quinn, Jr.
Attorney At Law
---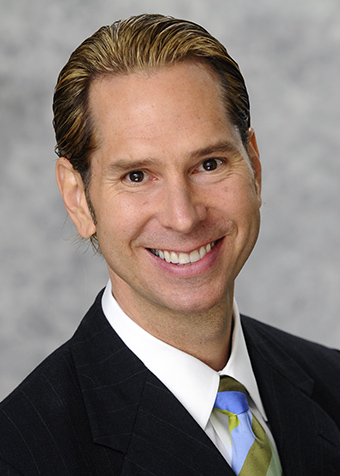 Shareholder
Instrumental Orlando dealmaker guiding sophisticated commercial real estate transactions for clients in the health care, hospitality, and other vital sectors. Board Certified by The Florida Bar in Real Estate Law.
Paul Quinn has helped guide some of Central Florida's most transformational commercial real estate and financing transactions for clients operating throughout the Southeast. His dynamic practice covers all phases of the transactional cycle - from acquisition, financing, and development to disposition and sales. Paul has extensive experience in commercial transactions, leases, condominiums, title insurance, title examination, financing, and UCC and secured transactions. He counsels clients in the hospitality sector, including hotels, restaurants, resorts, and clubs, with special experience in obtaining liquor licenses for restaurants and hotels. He also has significant experience handling health care transactions for hospital systems and medical centers.
Paul assisted the Indian River County Hospital District trustees in negotiating a potential 75-year amended and restated ground lease agreement concerning the Indian River Medical Center (IRMC) and related agreements. These negotiations were part of a larger transaction that resulted in IRMC becoming affiliated with The Cleveland Clinic Foundation, the number two ranked healthcare system in the United States. The series of agreements will result in IRMC and its related healthcare system joining the Cleveland Clinic health system. As part of the transaction, the Cleveland Clinic Health system has committed to invest at least $250 million into IRMC over the next 10 years, among other commitments to the District and IRMC. The transaction is expected to have far-reaching impacts to the Vero Beach and Indian River County communities for many years to come.
In another transformational deal, Paul served on the legal team representing Orlando-based landscape distributor FIS Outdoor in its acquisition by Heritage Landscape Supply Group. The deal positions both companies for growth and expansion by joining FIS Outdoor's 39 Southeast branches with Heritage's growing national platform of premier landscape brands.
An active dealmaker for influential players in Florida's growing economy, Paul assisted founder and seller Craig Mateer of Baggage Airline Guest Services and Home Serv Delivery (Bags) in its acquisition by SP Plus Corporation. Bags provides baggage delivery services and remote flight check-in for professionals and large groups, operating in more than 250 cities with clients including major airlines, airports, and leading hotels and resorts. The $275 million transaction positions Orlando-based Bags for long-term success.
Paul has participated in transactions that have transformed the Central Florida community over the last several decades. He handled the closing of the purchase and assemblage of city-owned land for the Orlando City Soccer Club, site of the team's 25,500-seat stadium. In addition, he was instrumental in the purchase and development of the 270-acre Lake Ruby property, which was chosen as the Orlando Business Journal's overall Best Real Estate Deal of 2005. Paul also represented tenant, GAI Consultants, Inc., in connection with one of downtown Orlando's largest office lease deals, which was named one of Orlando Business Journal's Best Real Estate Deals of 2008. He also served as lead real estate counsel to Health Central in connection with a $181 million hospital sale transaction, named one of Orlando Business Journal's Top Ten Business Deals of 2012.
In addition, Paul maintains an extensive legal opinion practice, frequently acting as Florida counsel and providing legal opinions in Florida financing and real estate transactions.