Valerie Haber
Attorney At Law
---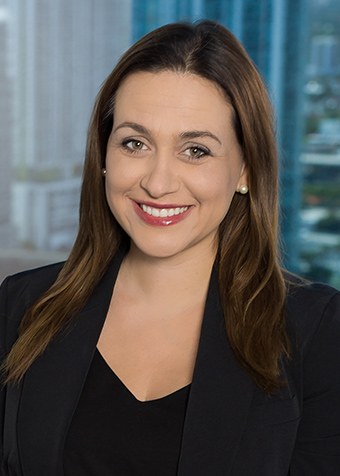 Miami Deputy Managing Shareholder
T 305.416.6880
F 305.416.6887
Miami 333 SE 2nd Avenue Suite 3200 Miami, Florida 33131
Attorney with a proven record of successfully guiding clients in the alcohol beverage space through all phases of development and licensing.
Valerie Haber is well-positioned to help businesses that intersect with alcohol, having worked with clients across all three tiers of the alcohol beverage industry, including wineries, breweries, distilleries, wholesale distributors, and retailers. At the retail level, Valerie works closely with both on and off-premise businesses, including national restaurant groups, supermarkets, movie theaters. Additionally, Valerie counsels alcohol industry members and unlicensed third party providers on promotional activities, including sampling, the use of promoters or influencers, advertising and social media. She also is experienced in advising companies on alcohol delivery, storage, fulfillment and related services.
Valerie simplifies the often complicated process of liquor licensing, license management, and license renewal. She is sensitive to her clients' needs during these complex processes and has been praised for her approachability, responsiveness, and deep industry knowledge.
Valerie collaborates with GrayRobinson colleagues in the lobbying, IP, corporate, and real estate practices to effectively guide clients through federal, state, and local laws governing the sale, distribution, importation, manufacturing, and marketing of alcoholic beverages, health department licensing and food law permitting, and land use and zoning diligence and approvals.