V. Nicholas Dancaescu
Attorney At Law
---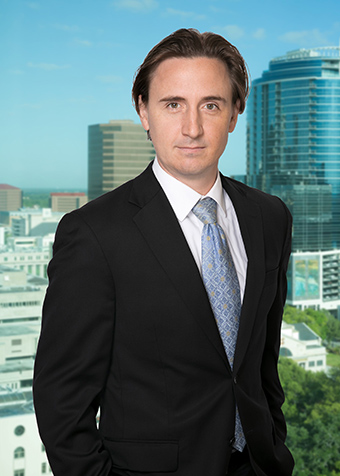 Shareholder
Experienced eminent domain lawyer helping clients navigate complex land use challenges and disputes throughout Florida. Known for deep real estate sector insights on "both sides of the fence."
Nick Dancaescu advises private and public sector clients throughout Florida in complex eminent domain and condemnation matters, property litigation, land use litigation, and commercial real estate disputes. His eminent domain practice addresses the unique constitutional issues and compensatory concerns involved in these oftentimes complex and high-stakes cases.
Nick's experience also includes Bert Harris Act claims for inordinate burdening of property owners' rights, administrative law hearings, inverse condemnation actions, regulatory takings actions, trespass, nuisance, flooding claims, and most other disputes or litigation involving property rights or landowners' and developers' interactions with government and utilities. A thoughtful and thorough practitioner, Nick understands the gravity of such issues and is dedicated to helping clients minimize risk and maximize recovery, while mitigating the overall impact of the governmental demands. He works closely with clients, land planners, engineers, appraisers, and other experts throughout the state to assemble customized and experienced teams to meet client needs.
Prior to joining the GrayRobinson team, Nick worked as a licensed realtor and in the land acquisition department of one of the nation's largest homebuilders. His commercial litigation practice is informed by this multidimensional background and includes commercial foreclosures, title insurance litigation, and real estate-related litigation. He frequently teams with colleagues in the government affairs and lobbying, land use, real estate, taxation, and environmental and sustainability practice areas to provide sophisticated advisory services for clients.