Thomas A. Cloud, B.C.S.
Attorney At Law
---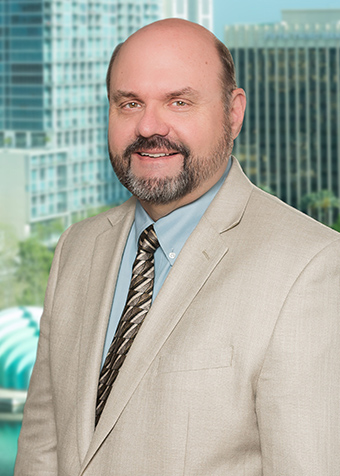 Of Counsel
Through four decades, Tom has been a local and state government, utility, land use, and environmental law attorney. Board certified in City, County and Local Government Law, Tom has represented over 80 Florida cities, including six as city attorney. His practice includes negotiating complex contracts, drafting dozens of city and county legislative initiatives and ordinances, creation and defense of municipal rates, fees, assessments, and charges, obtaining state and local government regulatory approvals and all matters attendant to the acquisition, development, and utilization of both real property and business acquisitions and sales. He has been responsible for the application and approval of over 25 Developments of Regional Impact throughout central Florida, as well as dozens of other complex land use matters. In addition to handling municipal, land use, and environmental matters, Tom is one of the preeminent municipal utility attorneys in Florida, having successfully handled a wide variety of both transactional and litigation matters within the field. He has handled a variety of complex municipal, county, and special district financial transactions, including the defense of various capital and operational rates, fees, assessments, and charges. Tom has written, presented, and published dozens of articles on a variety of local government topics for various sections of The Florida Bar, Stetson Law Review, and other publications.
Tom currently serves as city attorney in four cities across Central Florida, and serves as general counsel to the Utilities Commission of New Smyrna Beach. He previously served as president of the Florida Municipal Attorneys Association, and has represented numerous cities and counties throughout Florida in a variety of legal matters since 1980.
| | | |
| --- | --- | --- |
| Cities Represented: | | |
| Apopka | Malabar | Utilities Commission of New Smyrna Beach |
| Atlantis | Manalapan | Valparaiso |
| Bartow | Marathon | Vero Beach |
| Belleair | Marco Island | Wauchula |
| Bonita Springs | Melbourne | Wildwood |
| Bowling Green | New Smyrna Beach | Windermere |
| Bunnell | Newberry | Winter Park |
| Bushnell | North Port | Zolfo Springs |
| Cape Coral | Orlando | |
| Casselberry | Orlando Utilities Commission | Counties Represented: |
| Davenport | Oviedo | Bay |
| Daytona Beach | Palatka | Brevard |
| Eagle Lake | Palm Bay | Charlotte |
| Edgewood | Palm Beach | Citrus |
| Estero | Palm Springs | DeSoto |
| Fellsmere | Pensacola | Flagler |
| Florida League of Cities | Pinellas Park | Lake |
| Fort Meade | Plant City | Martin |
| Fruitland Park | Polk City | Marion |
| Green Cove Springs | Port St. Lucie | Orange |
| Groveland | Riviera Beach | Seminole |
| Haines City | Royal Palm Beach | VGMC |
| Hollywood | San Antonio | |
| Howey-in-the-Hills | Sanibel | |
| Jacksonville Beach | Sebastian | |
| Kissimmee | South Bay | |
| Lakeland | South Miami | |
| Lake Clarke | South Palm Beach | |
| Lake Hamilton | South Pasadena | |
| Lake Mary | Space Coast League of Cities | |
| Lantana | St. Cloud | |
| Longwood | Tampa | |
| Maitland | Umatilla | |