Randolph H. "Randy" Fields*
---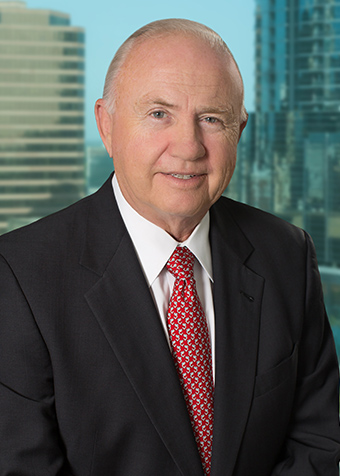 Management Consultant
T 407.843.8880
F 407.244.5690
Orlando 301 East Pine Street Suite 1400 Orlando, Florida 32801
Business transformation consultant helping forward-thinking companies amplify and expand opportunities nationally and globally. Focus on capital raising, M&A strategy, and international expansion.
Randy Fields is a trusted advisor to some of the world's most innovative companies. His business transformation consultancy is centered on helping clients build resilience and realize meaningful growth in an increasingly competitive and disrupted global economy. He has valuable sector expertise in agriculture, automotive, banking and finance, hospitality, real estate, and manufacturing, among others. His network of client relationships has included The Walt Disney Company, SunTrust Bank, Darden Restaurants, Hubbard Construction, Ford Motor Company, and Lockheed Martin.
Known for his keen financial literacy and executive-level thinking in managing business risks and opportunities, Randy provides strategic guidance for clients navigating all aspects and phases of corporate and commercial operations - from start-ups and capital raising to profitable target market expansion. His many years of corporate legal experience inform his practical advisory approach and a diverse portfolio of service offerings, which includes business planning, M&A strategy, joint ventures, equity and debt financing, IPO and securities advisory, franchising and licensing, and international transactions.
Over the course of his decades-long legal practice, Randy served in partnership roles at several of the most powerful law firms in Florida and as lead counsel on hundreds of national and international transactions. Randy is recognized as one of the most influential business leaders and dealmakers in the state. He has served on the boards of directors, including as chair, for numerous commercial and charitable organizations. He frequently collaborates with GrayRobinson colleagues in the administrative and regulatory, taxation, public finance, and securities practices to provide business clients with the full complement of strategic advisory services.
* Denotes non-attorney professional