Paul S. Quinn, Jr.
Attorney At Law
---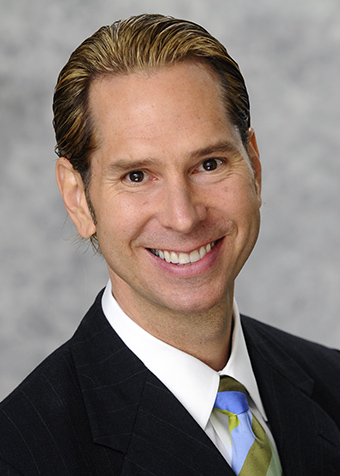 Shareholder
T 407-843-8880
F 407-244-5690
D 407-244-5615
Orlando 301 East Pine Street Suite 1400 Orlando, Florida 32801
Paul Quinn's practice involves real estate, commercial and financial transactions. He is board certified in real estate law by The Florida Bar. He has handled all types of commercial real estate transactions through acquisition, financing, development and disposition. He has extensive experience in residential and commercial transactions, leases, condominiums, title insurance, title examination, financing, UCC and secured transactions and liquor licensing law. He also represents clients in the hospitality industry, including hotels, restaurants and owners of golf courses and resorts. He has special experience in obtaining liquor licenses for restaurants and hotels. He also has an extensive legal opinion practice, frequently acting as Florida counsel and providing legal opinions in Florida financing and real estate transactions.
Paul Quinn served on the legal team representing Florida Irrigation Supply, Inc. ("FIS Outdoor") a privately held distributor of irrigation, outdoor lighting, and landscape products, in its acquisition by Heritage Landscape Supply Group, Inc. ("Heritage") joining them with a national landscape supply group. The transaction closed in Orlando on November 22, 2019. Founded in Orlando, Florida, in 1974, FIS Outdoor operates a network of 39 branches across the Southeast, servicing professional irrigation and landscape contractors, municipalities, golf course superintendents, and other green industry professionals.
In 2018, Paul assisted the Indian River County Hospital District trustees in negotiating a potential 75-year amended and restated ground lease agreement concerning the Indian River Medical Center (IRMC) and related agreements as part of a larger transaction which resulted in IRMC becoming affiliated with The Cleveland Clinic Foundation, the number two ranked healthcare system in the United States. The series of agreements will result in IRMC and its related healthcare system joining the Cleveland Clinic health system. As part of the transaction, the Cleveland Clinic Health system has committed to invest at least $250 million into IRMC during the next 10 years, among other commitments to the District and IRMC. The transaction is expected to have far-reaching impacts to the Vero Beach and Indian River County communities for many years to come.
In 2018, Paul also assisted founder and seller Craig Mateer of Baggage Airline Guest Services, Inc. and Home Serv Delivery, LLC (Bags) in its acquisition by SP Plus Corporation (SP+), for an all-cash purchase price of $275 million.
Paul recently closed a $22 million purchase of city-owned land for Orlando City Soccer Club to complete its ownership of the site of its new 25,500-seat stadium, which is currently under construction. The transaction spanned more than 18 months and involved assembling various parcels of land over time and resolving complex title matters, development issues and litigation related to the sale. The ultimate cost of the completed stadium is anticipated to be more than $125 million. The new stadium is expected to revitalize a key part of downtown Orlando and bring new economic development opportunities to the area.
Paul was instrumental in the purchase of the 270-acre Lake Ruby property, which was chosen as the Orlando Business Journal's overall Best Real Estate Deal of 2005. Paul also represented the tenant, GAI Consultants, Inc., in connection with one of downtown Orlando's largest office lease deals in recent history, which was named one of Orlando Business Journal's Best Real Estate Deals of 2008. Paul was lead real estate counsel to Health Central in connection with a $181 million hospital sale transaction, named one of Orlando Business Journal's Top Ten Business Deals of 2012.