Michael J. Drahos
Attorney At Law
---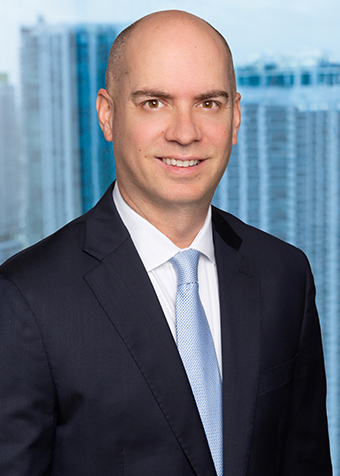 Director
T 561.268.5727
F 561.268.5745
West Palm Beach Northbridge Centre 515 North Flagler Drive Suite 650 West Palm Beach, Florida 33401
T 305.416.6880
F 305.416.6887
Miami 333 SE 2nd Avenue Suite 3200 Miami, Florida 33131
Michael focuses his practice defending maritime medical malpractice claims, including cases of catastrophic personal injury and wrongful death.
Michael possesses deep experience relating to claims asserted against the passenger vessel and cruise industry, having defended shipboard doctors and nurses for over 15 years. He regularly represents shipboard doctors and nurses located throughout every region of the world, and has been instrumental in developing jurisdictional defenses for foreign defendants facing claims in the United States. Michael also frequently lectures on numerous topics relating to maritime medical malpractice litigation at various cruise line industry seminars and conventions.
Michael practices in state and federal courts throughout Florida and brings valuable insight to the defense of litigation relating to medical devices from his experience handling medical negligence claims on behalf of health care providers. He has defended a diverse array of product liability claims ranging from tractors, all-terrain vehicles, and amusement park rides to household appliances, automobile component parts, scaffolding equipment, and heating and cooling systems. He has also defended claims asserted against manufacturers of dietary and herbal supplements and currently serves as regional counsel to one of the world's largest sports equipment and apparel companies.