Kent L. Hipp
Attorney At Law
---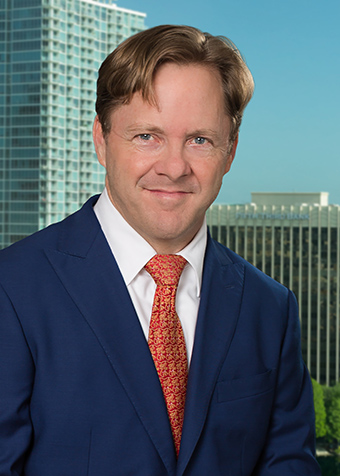 Shareholder
T 407-843-8880
F 407-244-5690
Orlando 301 East Pine Street Suite 1400 Orlando, Florida 32801
Kent is a trial lawyer who has concentrated his practice in eminent domain, inverse condemnation, and property rights since 1991. Kent has handled over 1,000 condemnation parcels, including all types of complex eminent domain cases, representing both property and business owners as well as select condemning authorities on all types of properties and projects throughout the state of Florida. He has represented clients in eminent domain and inverse condemnation cases involving the taking of properties for the following types of projects and matters:
All types of roads (highways, parkways, expressways, interchanges, bridges, road widenings, etc.)
Retention and detention ponds
Railroads
Commuter rails
High speed rail
Power lines (high-voltage transmission and distribution lines)
Water lines (raw water lines and potable water lines)
Reclaimed water lines
Sewer lines
Natural gas pipelines
Liquefied natural gas pipelines
Petroleum products pipelines
Raw water sources
Well fields
Landfills
Spoil sites
Public parks and open space
Rails-to-trails projects
Conservation areas
Government buildings
Parking facilities
Public schools
Airports (runway expansions)
Avigation easements
Tree-clearing easements
Citywide water and sewer plants and distribution and collection systems
Citywide electric distribution systems
Fiber optic lines
Flowage easements
Drainage easements
Flooding
River restoration
Beach erosion
Regulatory takings
Exactions
Kent has participated in numerous eminent domain and inverse condemnation proceedings, valuation trials, arbitrations and Bert Harris actions. These matters have ranged in value from a few hundred dollars to over $114 million.