Kaylee A. Tuck
Attorney At Law
---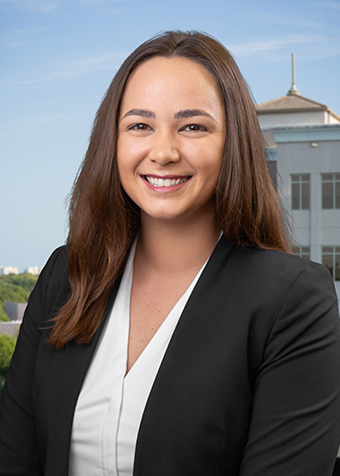 Of Counsel
Passionate and thoughtful land use and real estate attorney. Current Florida House Representative for the 83rd District.
Kaylee serves as Of Counsel attorney in the firm's Fort Myers office and currently represents Florida's 83rd District in the Florida House of Representatives. She focuses her legal practice on commercial and residential sales and leases, development, land use, and survey matters. Kaylee's recent experience includes providing land use counsel and representation to private sector commercial developers and members of the telecommunications and broadband industries.
Prior to her legal and legislative career, Kaylee served as an intern for the Office of Fiscal Integrity within Florida's Department of Financial Services and as a policy analyst with Florida State's Social Entrepreneurship Program, where she evaluated the sustainability of converting dilapidated buildings into high quality and affordable migrant farmworker housing. Kaylee also served as an intern for the St. Petersburg Police Department and a volunteer with Gulfcoast Legal Services legal aid clinic.