Julia C. Mandell
Attorney At Law
---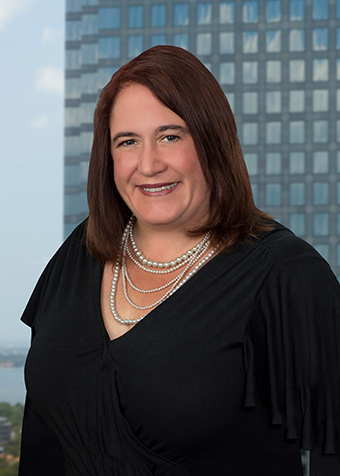 Real Estate and Land Use Section Chair
In-the-trenches legal advisor representing private and public clients in regulatory and policy matters at the local and state level. Former Tampa City Attorney and served as chair of Mayor Jane Castor's Development Services and Support Advisory Team.
Julia Mandell is a uniquely talented, process-oriented lawyer advising governmental and business clients throughout the Tampa Bay area. After serving as a long time-public lawyer, she now focuses on counseling and consulting, bringing more than 25 years of invaluable in-house experience to her municipal services practice. Julia works alongside clients to navigate and translate the intricacies of government law and public policy issues. Her particular brand of inside expertise is especially timely and sought after by clients of late as governmental operations continue to be impacted by the current complicated regulatory climate. Julia helps clients get from point A to point B, translating bureaucracy into meaningful action.
Board certified by The Florida Bar in City, County, and Local Government Law, Julia counsels clients on land use, zoning, development, permitting, real estate, environmental, eminent domain, entitlement, telecommunications, and litigation associated with these areas. She also assists clients in managing procurement issues; having served as a procurement hearing officer for governmental entities and also handles contract negotiations with government agencies, and public infrastructure projects. Known for her candor and patience, Julia partners with small and large governmental entities, as well as business clients of all sizes and types in the commercial real estate, health care, transportation, restaurant and hospitality, and cannabis sectors. Notable clients include the Tampa Sports Authority, Hillsborough County School Board, Hillsborough County Transit Authority, Strategic Property Partners, City of South Pasadena, ZooTampa at Lowry Park, and Advent Health. She frequently collaborates with GrayRobinson professionals in the alcohol beverage, corporate, government affairs and lobbying, real estate, and litigation practice areas.
Julia has always enjoyed the interplay between her public service and private practice, weaving the two together seamlessly for the benefit of her clients and colleagues. She served for more than a decade with the Tampa City Attorney's Office, spending the last three years as city attorney, where she was only the second woman to hold that position. Previously, she served as an assistant county attorney for Hillsborough County.