Jordan S. Kosches
Attorney At Law
---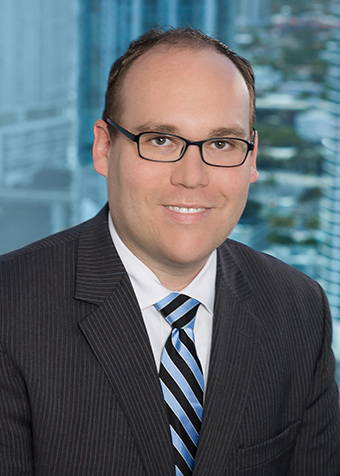 Shareholder
T 561.368.3808
F 561.368.4008
Boca Raton One Boca Place 2255 Glades Road Suite 301E Boca Raton, Florida 33431
T 305.416.6880
F 305.416.6887
Miami 333 SE 2nd Avenue Suite 3200 Miami, Florida 33131
Jordan is a shareholder in the firm's Miami office and is a member of the appellate and litigation practice groups. He focuses on appeals and litigation in a variety of areas, including business disputes, insurance coverage, maritime, product liability, toxic tort, and wrongful death.
Jordan is admitted in Florida and Connecticut and practiced for several years at the Miami office of a national firm. He has represented insurance carriers, banks, Fortune 500 companies and individuals in cases where the stakes ranged between the tens of thousands to tens of millions of dollars.
Jordan has experience throughout Florida's trial courts and has handled cases in all five of Florida's District Courts of Appeal, the 3rd and 11th U.S. Circuit Courts of Appeal, the Florida Supreme Court and various courts throughout the country as pro hac vice.
He is a member of the American Bar Association Tort Trial and Insurance Practice section, The Florida Bar's Appellate Practice and Trial Lawyers sections, the Defense Research Institute, the Dade County Bar Association's Appellate Practice section and, in 2010, was a member of an appellate team nominated for the Daily Business Review's Most Effective Appellate Lawyer of the Year award for having reversed the largest compensatory damage verdict in Florida's history against a single asbestos manufacturer.