John M. "Jack" Brennan, Jr.
Attorney At Law
---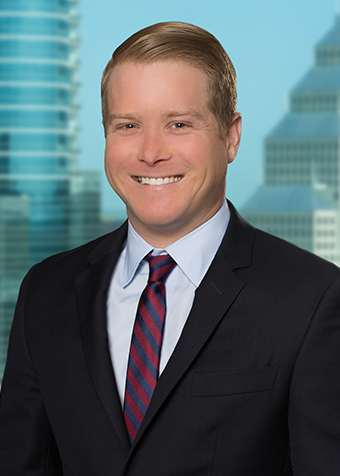 Shareholder
T 407.843.8880
F 407.244.5690
Orlando 301 East Pine Street Suite 1400 Orlando, Florida 32801
Client-centered and versatile commercial litigator representing banks and financial institutions throughout Florida. Known for expertise in bankruptcy and creditors' rights matters.
Jack Brennan helps banks and financial institutions navigate debtor-creditor disputes and other complex commercial litigation. Known for his business-minded and versatile approach, Jack represents clients in corporate reorganizations and other bankruptcy matters, loan workouts and restructurings, commercial foreclosures, document enforcement cases, and receiverships. Clients include state and national banks, secured and unsecured creditors, creditors' committees, trustees, and other fiduciaries.
Jack's comprehensive bankruptcy and insolvency experience includes Chapter 7, Chapter 11, and Chapter 13 reorganizations, assignments for the benefit of creditors, bank and insurance receiverships, business workouts, commercial collections, and insolvency and loan workouts in state and federal courts. He also handles complex judgment collection, including representing judgment holders and employers in garnishment proceedings.
Jack's extensive portfolio of work in this complex area of law includes plans of reorganization, debtor-in-possession financing agreements, cash collateral orders, stay relief litigation, avoidance actions, contested confirmation hearings, claims objections litigation, non-discharge litigation, issues concerning unexpired leases, and executory contracts.
Jack also helps hospitals, banks, and other financial institutions navigate the complex world of consumer collections, including compliance planning, implementation of policies and procedures, and litigation defense, including class actions of claims brought under a multitude of collections statutes, including the Florida Consumer Collections Act, the Fair Debt Collections Act, the Telephone Consumer Protection Act, and Florida's Telemarketing Act.
With deep roots in Central Florida, he often teams with GrayRobinson colleagues in the corporate, banking and finance, taxation, and real estate practices to provide multidimensional support for Florida banking clients.

Affiliations

Orange County Bar Association
Central Florida Bankruptcy Law Association

Board of Directors, 2016-2021

Orlando Science Center Young Professionals

Executive Board Member, 2016-2019

West Orange Boys and Girls Club

Credentials

J.D., M.B.A., Stetson University College of Law, 2012
B.S, Florida State University, 2009

Admissions