Gino A. Luzietti
Attorney At Law
---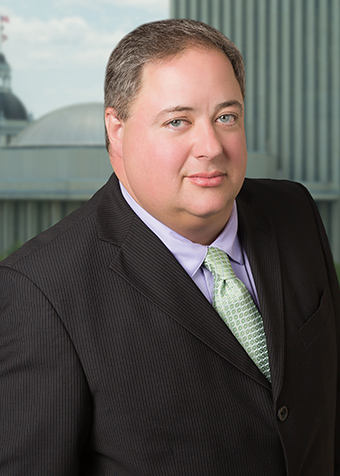 Shareholder
T 850.577.9090
F 850.577.3311
Tallahassee 301 South Bronough Street Suite 600 Tallahassee, Florida 32301
T 954.761.8111
F 954.761.8112
Fort Lauderdale 401 East Las Olas Boulevard Suite 1000 Fort Lauderdale, Florida 33301
Client-centered eminent domain lawyer protecting and defending commercial property owners across Florida. Former real estate appraiser involved in some of the most notable eminent domain cases in the state's history.
Gino Luzietti has been helping commercial property owners navigate the condemnation process for more than two decades. A former state-certified commercial real estate appraiser, his multidimensional eminent domain and property rights practice is bolstered by deep sector expertise and a nuanced understanding of property valuation metrics. Gino represents a diverse portfolio of property owners, including developers, outdoor media companies, fuel distributors, fast-food franchise owners, REITs, shopping centers, hotels, national warehouse developers, among others.
Gino has developed a particular expertise in negotiating and resolving difficult property valuation issues and concerns. Having served as an appraiser and go-to industry expert witness, he is intimately familiar with the underlying principles involved in securing fair and appropriate compensation for both property and business lost. His practice includes pre-condemnation planning and counseling, eminent domain litigation, direct and inverse condemnation proceedings, valuation trials, arbitrations, and Bert Harris actions.
Appreciated by clients and colleagues alike for his practical know-how and geographic reach, Gino has represented hundreds of Florida property owners in cases worth tens of millions of dollars. He understands how markets and neighborhoods interact with one another and frequently teams with GrayRobinson colleagues in the land use and real estate practices to align service offerings for clients protecting and defending their interests across the state.