Gino A. Luzietti
Attorney At Law
---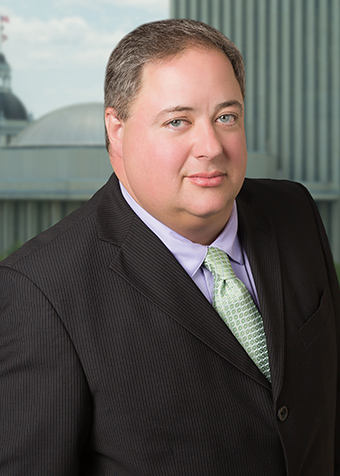 Shareholder
T 850.577.9090
F 850.577.3311
Tallahassee 301 South Bronough Street Suite 600 Tallahassee, Florida 32301
T 954.761.8111
F 954.761.8112
Fort Lauderdale 401 East Las Olas Boulevard Suite 1000 Fort Lauderdale, Florida 33301
Gino is a shareholder in GrayRobinson's Tallahassee office. His practice is focused on Florida eminent domain and property rights litigation.
Prior to becoming an attorney, Gino was a State-Certified General real estate appraiser, specializing in property owner eminent domain litigation. While working as an appraiser for eminent domain attorneys, Gino was involved in many significant cases, some of which are among the largest in the State, including:
The Topsail Hill project, which occurred in Northwest Florida (Walton County) and represented one of Florida's largest land condemnation and acquisition cases. Gino assisted in appraising the taking for over $120 million, with the condemning authority ultimately paying approximately $85 million to the property owner, St. Joe Corporation.
The Miami Circle project, which occurred in downtown Miami, Florida, and involved the valuation of a Tequesta Indian artifact site, which was uncovered during the development and construction of a downtown high rise building. Gino assisted the eminent domain attorneys with the valuation and settlement of the case. The County ultimately paid $26.7 million in compensation to the developer.
Gino's background as a commercial real estate appraiser uniquely qualifies him to represent property owners affected by condemnation, especially when the property presents difficult valuation issues. Gino has represented hundreds of property owners through the State and regularly deals with cases that are in excess of $1 million, for instance:
He represented Hopkins Crossing DRI, which was a taking of a pond site out of a large mixed use development. The taking eliminated commercial frontage and diminished the access to a portion of the remaining property. The condemning authority's first offer was approximately $1.3 million and the ultimate settlement was approximately $4.5 million.
He represented a private aviation facility (FBO) that had a long-term lease at a public airport facility that was being closed and relocated. Initially, the client was told that his lease would be terminated and that he would not receive any compensation for the taking of the leasehold interest. However, through his efforts Gino was able to achieve a settlement for the client in excess of $3.9 million.
Combined with his appraisal experience, Gino has represented the interests of property owners in eminent domain for more than 20 years.