Erik P. Shuman
Attorney At Law
---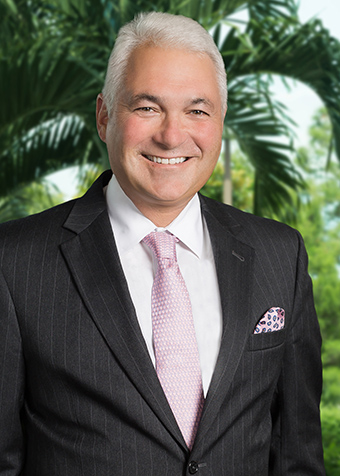 Private Client Services Section Chair
Melbourne Managing Shareholder
T 321.727.8100
F 321.984.4122
Melbourne 1795 West NASA Boulevard Melbourne, Florida 32901
T 407.843.8880
F 407.244.5690
Orlando 301 East Pine Street Suite 1400 Orlando, Florida 32801
T 561.368.3808
F 561.368.4008
Boca Raton One Boca Place 2255 Glades Road Suite 301E Boca Raton, Florida 33431
Compassionate, personable counselor focused on private client needs and concerns. Deeply knowledgeable advocate helping clients address delicate decisions around estate planning, elder law, special needs, and public benefits planning.
Erik Shuman has been counseling individuals and families with estate planning needs for nearly thirty years. A trusted and empathetic advocate, he works with clients to develop appropriate strategies and help alleviate the anxiety that can accompany end-of-life, long-term care, and special needs planning. His practice covers all aspects of estate planning and the effective management and transfer of wealth for high-net worth private clients.
Erik engages with his clients on a personal level through active and reflective listening. He understands how fragile estate planning matters can be and works to meet his clients right where they are to help them find a way forward. He advises clients on tax-sensitive estate planning matters that include the preparation of wills, health care proxies, durable general powers of attorney, premarital planning, charitable and planned giving, and trusts for a variety of needs. He also provides comprehensive probate, guardianship, and trust administration guidance, including liaising with fiduciaries and planning for disabled or incapacitated individuals with special needs. Because estate planning often involves a wide mix of assets and challenges, Erik frequently collaborates with GrayRobinson colleagues in the real estate, corporate, and litigation practice areas to provide clients with the diverse skill sets necessary to manage disputes and address their overall estate planning goals.
Having developed a particular niche in elder law and public benefits planning, Erik regularly assists clients with the structuring of settlements in probate, personal injury cases, and other litigation to continue the qualification of a medically needy or disabled person for public benefits. He also supports clients with evaluating financing options for long-term nursing home care and Medicaid planning.