Donald S. Showalter
Attorney At Law
---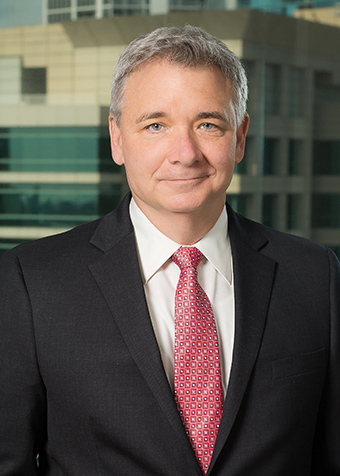 Of Counsel
T 954.761.8111
F 954.761.8112
D 954.761.7473
Fort Lauderdale 401 East Las Olas Boulevard Suite 1000 Fort Lauderdale, Florida 33301
Rated AV by Martindale-Hubbell, Don has practiced intellectual property law exclusively since 1985. His practice focuses on electrical, electronic, optical, computer and mechanical technologies. Don has defended clients in patent infringement litigation before various U.S. district courts on patents relating to a wide range of technologies and has briefed and orally argued patent infringement cases before the U.S. Court of Appeals for the Federal Circuit. Don has also represented clients in trademark and copyright infringement cases and has served both as mediator and as counsel to parties in mediation.
Don is a registered patent attorney whose practice includes preparation and prosecution of utility and design patent applications (both domestic and international), patentability, infringement and validity opinions, reexamination and reissue proceedings, foreign patent oppositions, and federal patent litigation. Don provides legal advice to clients on how to design or redesign their products to avoid or reduce the risk of liability for infringing patents owned by others. Don has testified in federal court as a patent law expert concerning the efficacy of a product design adopted by a company to avoid infringing the patent of a competitor.
Don's trademark practice involves securing, maintaining and enforcing trademark rights in the United States and abroad. Don counsels clients on the selection of new marks; conducts clearance investigations and renders availability and infringement opinions; and provides legal advice concerning trademarks, company names, domain names and related unfair competition issues. Federal, state and foreign registrations are obtained, maintained and renewed. Don is experienced in trademark litigation as well as in the prosecution and defense of related proceedings such as oppositions and cancellations of registrations and disputes concerning Internet domain names.
In addition to drafting and negotiating licenses and transfers of all forms of intellectual property, Don has experience in preparing and negotiating agreements relating to software development, acquisitions of computer hardware and software, work made for hire agreements, confidentiality agreements, employee agreements, software distribution agreements, application service provider agreements, and source code escrows. He also assists clients in mergers and acquisitions in connection with due diligence in the intellectual property area, including ownership/title issues, scope of rights, infringements and trade secret issues.
Don is registered to practice before the U.S. Patent and Trademark Office and, in addition to being a member of The Florida Bar, is a member of the bars of the Supreme Court of Ohio and of the U.S. district courts for the Southern District of Florida, the Middle District of Florida, the Southern District of Ohio, the Eastern District of Michigan and the Western District of Tennessee. He is also admitted to practice before the U.S. Court of Appeals for the Federal Circuit and the 11th Circuit Court of Appeals.