Dane Leitner
Attorney At Law
---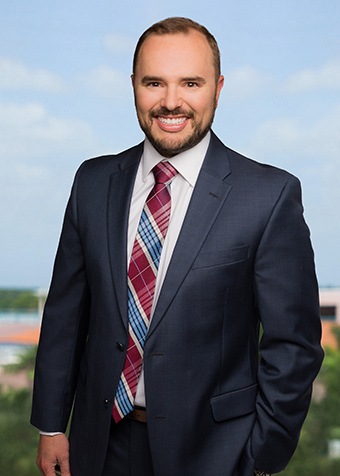 Shareholder
T 561.268.5727
F 561.268.5745
D 561.268.5740
West Palm Beach Northbridge Centre 515 North Flagler Drive Suite 650 West Palm Beach, Florida 33401
Dynamic and effective trial lawyer with keen ability to quickly understand complex disputes and provide sound, strategic counsel. Handles each case with a problem-solving approach to avoid litigation and minimize costs.
Dane Leitner is a dedicated attorney focused on protecting his clients' interests in business and personal matters. He provides strategic and analytical guidance on issues related to business, real estate, and family conflicts.
Dane serves as general counsel for multiple businesses throughout Florida and has extensive experience in business litigation, contract disputes, derivative actions, restrictive covenants, corporate governance, business formation, shareholder contracts, and other general business matters. He also handles real estate litigation, representing buyers, sellers, property owners, and tenants, and provides counsel on condominium and homeowner law in residential and commercial transactions. Dane also handles these matters for religious organizations and the nuances that pertain to religious organizations.
Dane brings additional experience in marital and family law matters related to prenuptial agreements, divorce, paternity, child support, and timesharing matters. As a thoughtful advisor, he focuses first on mediation approaches to avoid litigation costs for his clients.