Christopher M. Ramsey, Ph.D.
Attorney At Law
---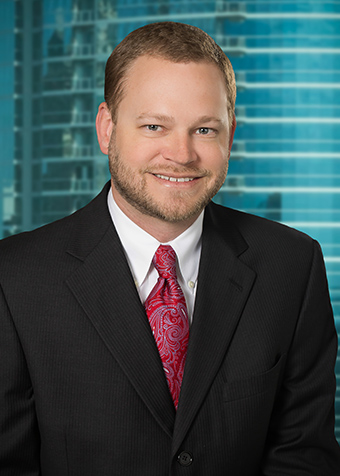 Shareholder
Dr. Christopher Ramsey's practice involves a broad array of intellectual property matters, including patents, trademarks, copyrights, IP transactions and strategic IP counseling. He has extensive experience prosecuting patent applications in the U.S. and all over the world. He also has expertise assisting clients with patent litigation in highly technical fields such as life sciences and chemistry.
Dr. Ramsey's patent practice includes a wide spectrum of technology areas. He handles patent matters relating to chemistry, biotechnology, computer software, optics, materials science, mechanical devices, medical devices and nanotechnology. He routinely counsels startup companies with developing comprehensive IP portfolios.
Dr. Ramsey understands technically challenging problems because he has had a significant amount of hands-on technical experience. During his scientific career, Dr. Ramsey was an avid experimentalist in chemistry, materials, RF engineering, cryogenics, semiconductors and physics. He synthesized compounds, used lithography to fabricate semiconductor devices, built spectrometers, machined microwave resonators, built transistors from single-molecules, developed microwave transmission systems for ultra-low temperature microwave characterization of molecules and routinely performed experiments at only a fraction of a degree above absolute zero temperature. Dr. Ramsey's research is published in over 20 peer reviewed articles.