Carlos J. Reyes
Attorney At Law
---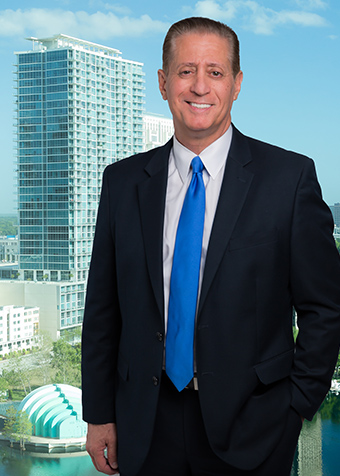 Shareholder
T 407.843.8880
F 407.244.5690
D 407.204.3116
Orlando 301 East Pine Street Suite 1400 Orlando, Florida 32801
T 954.761.8111
F 954.761.8112
Fort Lauderdale 401 East Las Olas Boulevard Suite 1000 Fort Lauderdale, Florida 33301
Prudent litigator and polished negotiator protecting clients in challenging commercial real estate matters for over 30 years.
Carlos has been serving clients throughout central and south Florida for more than 30 years and is a certified court mediator by the Supreme Court of Florida. He represents asset and loan portfolio managers, private lenders, and investors in connection with complex commercial foreclosure litigation. He has handled prosecuting and defending claims involving breach of contracts, commercial landlord-tenant disputes, and partition actions. Additional litigation experience includes trade secret violations and breach of non-compete agreements.
On the transactional side of his practice, Carlos represents buyers, sellers, investors, and development groups in connection with all aspects of purchasing, selling, or developing commercial real estate, including contract negotiations for sale and purchase agreements, construction loans, loan refinancing, due diligence, title review and policy issuance. He has closed over $100M in commercial closings. Additionally, Carlos handles commercial real estate lease drafting, reviewing, negotiating, and execution for landlords and tenants.