Alek Ubieta
Attorney At Law
---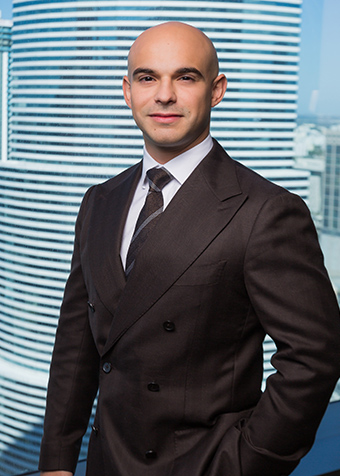 Associate
Results-oriented practitioner with a passion for helping others.
Alek Ubieta is a white collar and criminal defense attorney. Ubieta has experience defending corporate executives, prominent individuals, athletes, actors, recording artists, politicians, and small, mid-sized, and major multimillion-dollar businesses in all federal and state courts at both the trial and appellate levels.
Alek prides himself on delivering creative solutions to complex problems, and he zealously advocates for his clients' interests.
Alek has experience representing individuals charged with a broad range of economic and violent crimes. He has handled matters involving fraud (including bank, commercial, health care, mortgage, the Paycheck Protection Program, cryptocurrency/securities, and tax fraud), as well as cases concerning money laundering, narcotics trafficking, sexual assault, homicide, human trafficking, firearm-related offenses, Foreign Corrupt Practices Act violations, and regulatory issues (including OSHA investigations and civil/administrative asset forfeiture claims).
He regularly guides clients through highly sensitive civil and criminal investigations, always with the goal of mitigating potential personal or reputational harm to his clients. Alek also has experience conducting international arbitrations and civil rights lawsuits.
Before joining the firm, Alek interned for the Federal Public Defender's Office for the Southern District of Florida.