A. Bentley Nettles
Attorney At Law
---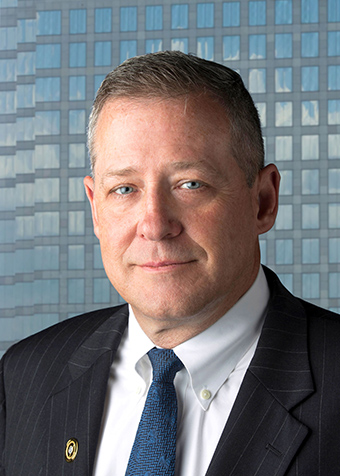 Beverage Consultant
Strategic leader in the alcohol beverage regulatory sector, providing skillful analysis of state and federal alcohol beverage policy and rulemaking for clients.
Bentley is an alcohol beverage consultant on GrayRobinson's Nationwide Alcohol Industry Team. He serves as a seasoned guide for the team's alcohol beverage, retail, and hospitality clients both in Texas and throughout the country.
Following a successful career as an attorney and brigadier general for the Texas Army National Guard, Bentley was appointed executive director of the Texas Alcoholic Beverage Commission (TABC). During his tenure with TABC, Bentley led the consolidation of multiple license and permit types, helped develop new standards simplifying the process for malt beverage manufacturers to enter the industry, and implemented efficiencies in policy and rulemaking to improve transparency and ensure stakeholder participation. Bentley and his team developed and implemented several historic legislative improvements and programs, including:
Texas Responsible Alcohol Delivery (TRAD) Course - a training program for delivery drivers to know their responsibility when delivering alcohol to residences.
Empowering Texas Veterans Program - worked collaboratively with other state agencies to assist veteran entrepreneurs in the alcoholic beverage industry by fostering mentor relationships with established business owners.
Ports of Entry Training Standardization - a field training program for regulatory compliance officers to ensure all POE employees receive standardized training, the impact of which was seen in increased tax collection and increased seizure of illegal alcohol.
Alcohol Industry Management System (AIMS) Development and Deployment - the transition from 11 legacy systems to a single online platform providing businesses with the option to submit new permits and renew current permits online.
Standard Penalty Guidelines for Regulatory Violations - Required by Sunset legislation, new guidelines were developed to utilize a list of base penalties and employ a worksheet to calculate penalties for regulatory violations, including new authority to consider a permittee's profits. The methodology provided increased transparency to industry members and encouraged consistent application across all regions of Texas.
While attending Texas A&M, Bentley was commissioned as a second lieutenant in the U.S. Army and made platoon leader — and later company commander — for multiple National Guard units. Bentley was deployed to multiple combat theaters around the world, including Bosnia, Afghanistan, and Iraq. Before his retirement from the military, Bentley served as general counsel for the Army Element Joint Force Headquarters in Austin. Following his separation from the Army in 2015, Bentley operated a successful law firm assisting small businesses and veterans. He is a founding member and former chairman of Brazos Valley Cares, a nonprofit dedicated to serving military veterans and their families.