Sydney M. Feldman
Attorney At Law
---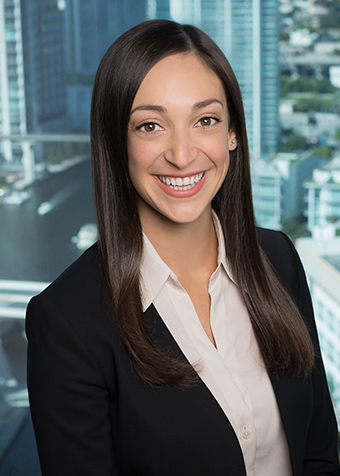 Associate
Skilled writer and dedicated advocate with a focus on civil appeals and trial support.
Sydney has briefed dozens of appeals in state and federal courts and has prepared complex and dispositive motions during the pre-trial, trial, and post-trial stages. Her experience spans a wide variety of practice areas, including commercial and business disputes, maritime, healthcare, products liability, employment, and negligence.
Before joining the firm, Sydney served as a Judicial Extern for the Honorable Robin S. Rosenbaum at the United States Court of Appeals for the Eleventh Circuit and as a Judicial Intern for The Honorable William C. Turnoff, Magistrate Judge at the United States District Court for the Southern District of Florida.