Nicole Park
Attorney At Law
---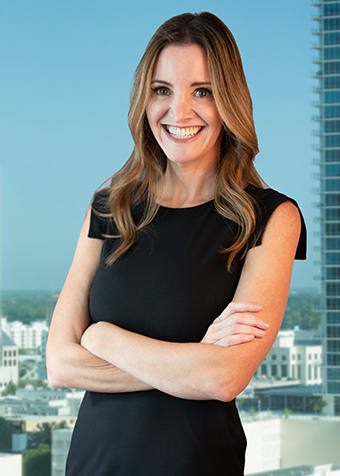 Shareholder
Trusted confidant and empathetic advisor representing high-profile clients in complex divorce proceedings, parenting issues, and sensitive financial matters.
Nicole "Niki" Park helps individuals and families navigate complex, confidential marital and family law concerns. A sensitive and empathetic advisor, she is dedicated to guiding clients through troubling personal matters efficiently, amicably, and equitably. Niki has diverse experience with marital family law litigation involving enmeshed financial matters and delicate parenting issues. She is particularly adept in representing high-profile and high-net-worth clients. Ever mindful of the financial and emotional toll of separation and protracted litigation, her service offerings also include mediation and collaborative, or cooperative, divorce.
Niki's expertise is centered around family and matrimonial law, including premarital agreements, dissolution of marriage, post-dissolution, paternity, and domestic violence matters. Her practice also includes counsel on issues related to modification, parenting and time-sharing, child support, parental relocation, business valuations, equitable distribution, and alimony. She works closely with clients to resolve family conflicts and craft customized solutions for each unique circumstance.
Consistently recognized as a leading lawyer in the family law space, Niki collaborates regularly with various experts relative to pre-and-post dissolution matters, including accountants, financial planners, appraisers, business valuators, and psychologists to provide the full complement of support for family law and private clients. She also works jointly with GrayRobinson colleagues in the corporate, real estate, and litigation practices to offer a team approach to multidimensional matters.