Mayanne Downs
Attorney At Law
---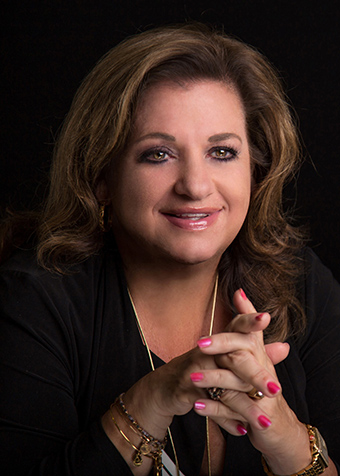 General Counsel and Shareholder
Indispensable first-call counselor leading corporate and individual clients through high-stakes, often life-changing litigation matters with authority and aplomb. Exceptional business leader and the first woman to serve as managing director of GrayRobinson and as city attorney for the City of Orlando.
Mayanne Downs is an indomitable force for clients facing high-stakes litigation. She is highly attuned to the complexity and vulnerability that can accompany these difficult moments and works to create a secure environment where client voices are heard and understood and where challenging, oftentimes emotional issues may be discussed openly and honestly to find a path forward. Active listening, swift interpretation, thoughtful inquiry, and strategy development are key aspects of her skillset, and she is consistently recognized as one of the formidable lawyers in Florida handling commercial litigation, appellate law, and high-profile, high-conflict domestic and business matters.
With razor sharp wit, intellectual curiosity, and decades of experience, Mayanne manages high-value legal crises with a focus on identifying the contours of a case early-on to minimize reputational damage and operational risk. Known for her tenacity as a no-nonsense negotiator, her experience includes eminent domain litigation and trials, personal injury cases, shareholder and business disputes, statutory shareholder valuation matters, non-compete litigation, legal malpractice defense, state and federal appellate matters, and numerous family and domestic matters involving high-net-worth or high-profile individuals. Included in these matters are class actions, representation of lawyers and law firms, jury and non-jury trials, appeals involving matters of first impression, and one of the largest divorce settlements on record (over $200 million). She collaborates frequently with GrayRobinson colleagues in the corporate, alcohol beverage, private client, government affairs and lobbying, and real estate areas, bringing the necessary complement of firm resources to bear on every matter.
A high-profile business leader and groundbreaker herself, Mayanne's leadership and notable influence extends well outside the courtroom. She is the first woman to hold the position of city attorney of the City of Orlando, where she oversees a loyal cadre of lawyers providing counsel to the Mayor and City Commission. She also served as the first woman managing director of GrayRobinson, as president of the Orange County Bar Association, the Legal Aid Society, the Central Florida Association for Women Lawyers, and The Florida Bar. She serves on the Judicial Qualifications Commission, the constitutionally-established arm of the Florida Supreme Court that investigates and disciplines Florida judges.