Jenny Kim Sullivan
Attorney At Law
---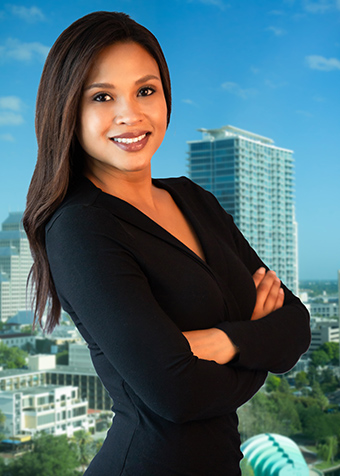 Chair, Diversity and Inclusion
Shareholder
T 407.843.8880
F 407.244.5690
Orlando 301 East Pine Street Suite 1400 Orlando, Florida 32801
Strategic and sensitive marital and family lawyer guiding high-profile clients through complex divorce, parenting, and financial matters. Representing professional athletes and entertainers throughout Florida.
Jenny Sullivan helps clients navigate some of life's most vulnerable moments. A trusted confidant and empathetic advisor, she represents high-profile clients in complex divorce proceedings, parenting issues, and sensitive financial matters. During times of heightened emotion and reactivity, Jenny guides clients to positive outcomes through steady, strategic counsel and careful, collaborative planning. She works with clients to reach equitable solutions and is ready to litigate should the need arise. Her practice is focused on high-net-worth family and matrimonial law, with a particular niche in representing professional athletes.
It is vitally important to Jenny that her clients feel seen, heard, and protected. Active listening, responsiveness, and patient counsel are central to her preparation and approach. She takes the time to inform clients and explain the facts and circumstances of each case to reduce worry and uncertainty for those who may be facing high-stakes legal issues and litigation for the first time. Jenny understands that trust and confidentiality are fundamental when it comes to minimizing exposure, rebuilding families, and securing financial futures. Her practice includes counsel on issues related to the negotiation of ante-nuptial agreements, dissolution of marriage, post dissolution and modification matters, parenting and time-sharing, child support, parental relocation, business valuations, equitable distribution, and alimony.
Jenny is sensitive to the financial and emotional cost of litigation and strives to resolve cases in the most cost efficient and least detrimental ways, including mediation and the collaborative law process. She often teams with CPA's, financial planners, appraisers, business valuators, and psychologists, as well as GrayRobinson colleagues in the corporate, private client, real estate, and tax practice areas to provide comprehensive counsel.