Benjamin W. Bard
Attorney At Law
---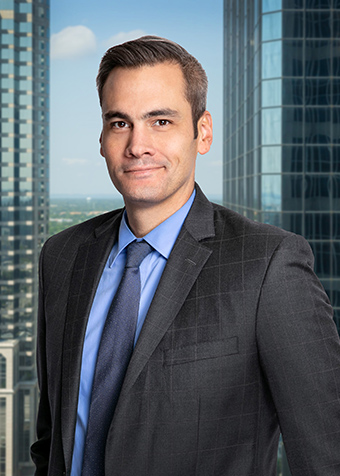 Shareholder
Management-side labor and employment lawyer serving private and public clients throughout Florida. Collaborating with employers to manage workforce issues and avoid disputes.
Benjamin Bard advises private and public employers in all manner of labor and employment law issues and disputes. He represents management in employment litigation before state and federal courts, as well as federal and state agencies, including the Equal Employment Opportunity Commission, National Labor Relations Board, Department of Labor, and other federal, state, and local agencies. He is also experienced in advising clients in both the public and private sector on a number of labor and employment concerns across a wide array of organizations and industries, including telecommunications, state and local government, higher education, religious organizations, insurance, pharmaceutical, and retail pharmacy. In that capacity, Ben assists clients in drafting documents such as policies, employee handbooks, and employment agreements.
Prior to entering private practice, Ben served as a judicial law clerk to the Honorable Francisco A. Besosa, United States District Judge, and the Honorable Marcos E. López, United States Magistrate Judge, in the United States District Court of Puerto Rico. As a result of his experience, he has an intimate familiarity with both the judicial and litigation processes. This experience translates to highly responsive and agile handling all types of employment litigation, including claims involving wage and hour disputes, discrimination, retaliation, harassment, accommodation of disabilities, and entitlement to family and medical leave. Ben also handles matters related to restrictive covenants, such as noncompetition and nonsolicitation agreements, as well as confidentiality agreements. Ben is committed to working hand in hand with clients to resolve challenges and disputes efficiently, cost effectively, and with the flexibility required in evolving, post-pandemic workplace environments.