Katherin Flury*
---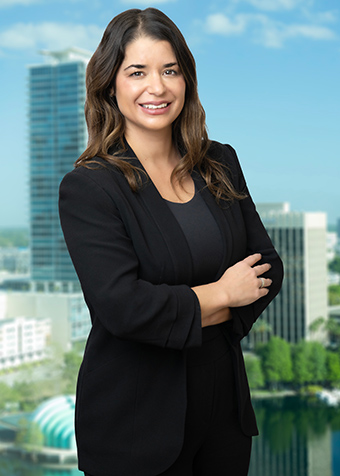 Government Affairs Advisor
T 407.843.8880
F 407.244.5690
Orlando 301 East Pine Street Suite 1400 Orlando, Florida 32801
T 850.577.9090
F 850.577.3311
Tallahassee 301 South Bronough Street Suite 600 Tallahassee, Florida 32301
Katherin "Katie" Flury is a government affairs advisor in GrayRobinson's Orlando office, where she focuses her practice on a myriad of issues before state and local government. Known for her expertise in emerging technology, health care, sports, and transportation, Katie is frequently asked to speak on issues related to autonomous vehicles and other emerging technologies.
Prior to joining GrayRobinson, Katie served as a political and campaign consultant to key members in leadership in the Florida House of Representatives, including Representatives Jason Brodeur and Scott Plakon. Additionally, Katie served as chief legislative aide to Representative Brodeur. During her time with the Florida House, Katie gained invaluable knowledge of health care policy and navigating contentious bills through the Florida Legislature.
Katie participated in Leadership Orlando Class 96 and Connect Florida Leadership Institute Class VIII, and is a board member of the Florida Symphony Youth Orchestra and board member of the Friends of the Orange County Library. She holds an MBA and a Bachelor of Science in Interpersonal and Organizational Communications from the University of Central Florida.
While Katie resides in Orlando, she also calls Tallahassee home during committee weeks and legislative session.
* Denotes non-attorney professional
Insights

"2022 GrayRobinson Florida Legislative Session Wrap-Up," Orlando, April 20, 2022
"Florida Legislative Session Wrap-Up," City of Belle Isle City Council Meeting, June 1, 2021
"Commercial Real Estate Legal Updates," CREW Fort Lauderdale/Boca Raton "Coffee with CREW," May 11, 2021
"Who's in and Who's Out?" Post-Election Pop-Up Forum, August 19, 2020
2020 Virtual Legislative Wrap Up, Greater Pensacola Chamber, April 14, 2020
"The New Regulatory Environment and its Contributing Factors," 2019 ADAS and Autonomous Vehicles USA Conference, September 25, 2019
"2019 GrayRobinson Florida Legislative Session Wrap-Up," Orlando, May 15, 2019
"Preparing for Autonomous Vehicles - Be in the Know!" GrayRobinson Community Leader Forum, September 18, 2018
"2018 GrayRobinson Florida Legislative Session Wrap-Up," Orlando, March 29, 2018

Affiliations

Florida Venture Forum, Board of Directors
Leadership Orlando, Class 96
Connect Florida Leadership Institute, Class VIII
Florida Symphony Youth Orchestra, Board Member

Credentials

M.B.A., University of Central Florida
B.S., University of Central Florida, Interpersonal and Organizational Communications