Ashley W. Sadler*
---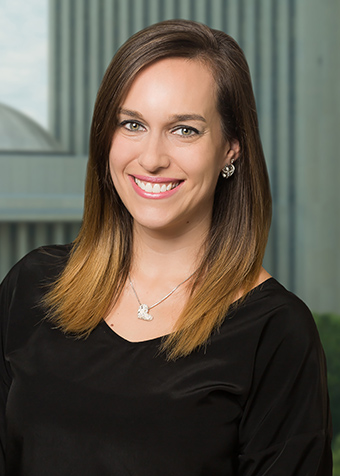 Licensing Specialist
T 850-577-9090
F 850-577-3311
Tallahassee 301 South Bronough Street Suite 600 Tallahassee, Florida 32301
Ashley has eleven years of experience working with the GrayRobinson alcohol beverage and food law team and is based in the Firm's Tallahassee office. She assists manufacturers, importers, distributors and retailers in obtaining initial licenses and monitors license renewal dates to ensure they remain in compliance and good standing with government agencies. Ashley works closely with local, state and federal government agencies to obtain the required licenses on or before target dates set by clients.
In her eleven years of experience, Ashley has worked on single location and multi-location licensing projects throughout the United States resulting from mergers, acquisitions, and existing businesses expanding into new markets. Ashley's attention to detail, subject matter knowledge, organization and communication skills, timely responsiveness, helpful attitude and relationship with government agencies enable her to meet and exceed clients' expectations.
Ashley received her B.A. in Business Administration from Flagler College in 2006.
* Denotes non-attorney professional
Areas of Emphasis

Local, state and federal alcohol beverage licensing for retail, wholesale, import, manufacturing, brand and label registrations.
Local, state, and federal tobacco products and cigarette licensing for manufacturers, wholesalers and/or retailers.
State and local food service licensing for manufacturers, wholesalers and/or retailers.
Local, state and federal professional licensing for a variety of professions/vocations required to be licensed.
Local, state and federal licensing for a variety of businesses required to be licensed