Greg Mesack*
---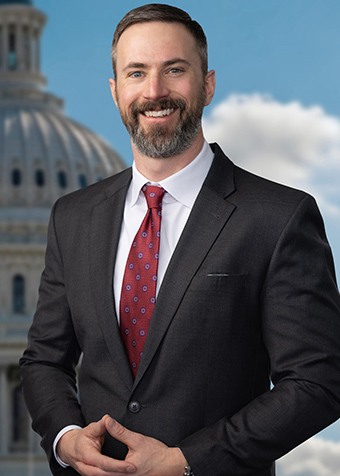 Senior Government Affairs Consultant
Greg Mesack has 20 years of experience in legislative and policy making in Washington, D.C., serving in capacities both on and off Capitol Hill.
Greg began his career on Capitol Hill after graduating from Miami University in Ohio. He started as an intern for Congressman Dave Camp, and then moved to staff assistant for Congressman Wally Herger. Greg then honed his political skills at the House Republican Conference as a legislative analyst for members of Congress.
In February 2001, Greg began work for Congressman Bob Ney as his legislative assistant, handling the policy portfolio of the Financial Services Committee. Soon after, he was named legislative director, where he oversaw Congressman Ney's legislative staff and operations. During his time working for Congressman Ney, Greg staffed the Conference Committee for critical legislation including Sarbanes-Oxley, TRIA and the FACT Act.
Greg left Capitol Hill in 2004 to work at America's Community Bankers, a trade association representing banks across the nation. He was promoted to Director of Government Relations in 2006 and to Vice President in 2007. In 2007, Greg was named one of the top association lobbyists by The Hill newspaper.
* Denotes non-attorney professional