William G. McCormick
Attorney At Law
---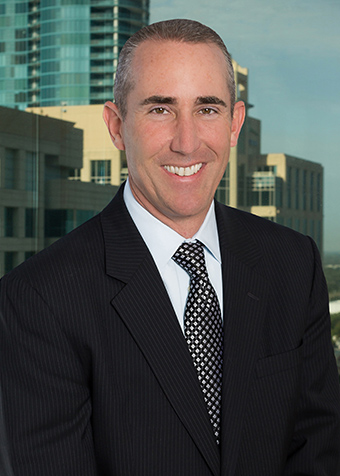 Shareholder
T 954-761-8111
F 954-761-8112
D 954-761-7492
Fort Lauderdale 401 East Las Olas Blvd. Suite 1000 Fort Lauderdale, Florida 33301
T 561-368-3808
F 561-368-4008
Boca Raton Mizner Park Office Tower 225 N.E. Mizner Blvd. Suite 500 Boca Raton, Florida 33432
William is a shareholder in GrayRobinson's Fort Lauderdale office. He focuses his diverse litigation practice on construction-, land use- and real estate-related matters as well as general commercial litigation.
William has significant experience representing owners and contractors in construction defect, construction lien and delay claims. His construction law practice also includes significant experience negotiating and drafting owner/contractor, owner/architect and subcontractor agreements.
As a land use litigator, William has represented numerous local, statewide and national clients in administrative and quasi-judicial proceedings throughout the state of Florida involving code enforcement, permitting, special exceptions, variances, and other zoning and land use matters. Through his extensive land use practice, William has gained significant experience with, knowledge of and insight into state, local and national laws regulating the outdoor advertising industry and has drafted or participated in the drafting of several municipal ordinances related to off-site advertising.
William also maintains an extensive real estate litigation practice in which he represents homeowners and condominium associations in covenant enforcement, assessment collection and general association governance issues. His real estate litigation practice also includes significant experience in commercial and residential foreclosure matters, easement litigation, and a wide variety of other real property disputes.
As a commercial litigator, William has a broad range of experience representing clients in cases involving business torts, employee noncompetition agreements, commercial and residential landlord-tenant matters, shareholder disputes, and a wide range of contract and other complex business disputes.