Timothy M. Cerio
Attorney At Law
---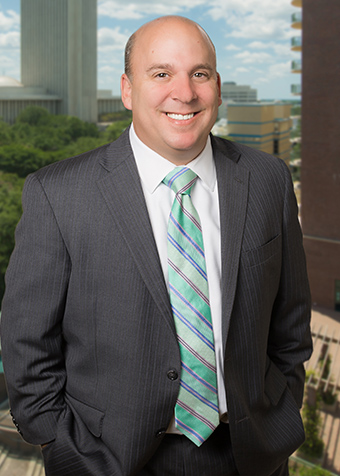 Of Counsel
Tim focuses his practice on regulatory and health care law; government investigations; administrative law, including representation of clients in quasi-judicial proceedings; and complex litigation in state and federal courts.
Tim has experience serving as a general counsel to both governmental and private entities. In this capacity he has advised chief executives and other members of senior leadership teams, he has managed large teams of in-house lawyers, and he has hired and managed outside counsel to handle sophisticated litigation. Tim also has significant experience advising these entities on regulatory compliance, human resources, procurement, strategic planning, and crisis management issues. Specifically in the public arena, Tim has regularly provided legal counsel to his governmental clients on legislative and budget issues; Sunshine law, public records, and ethics issues; and on issues related to the regulatory and rule-making process.
In 2015, Tim left the firm to serve as general counsel to Florida Governor Rick Scott. As general counsel, Tim was the chief legal advisor to the Governor and the Executive Office of the Governor's legal liaison to all state and local agencies. Tim also served as general counsel of the Florida Department of Health. With over 16,000 employees and a $2.8 billion budget, the Florida Department of Health is responsible for regulating all licensed health care practitioners and delivering public health services throughout the State of Florida. As general counsel, Tim provided advice and counsel to the secretary and other department leaders on legal issues impacting the operation and administration of the Department of Health and managed and supervised the activities of a statewide team of over 75 lawyers under the Office of the General Counsel. Tim was later named chief of staff of the department. As chief of staff, Tim functioned as the chief operations officer for the Department of Health and served as the secretary's primary strategic liaison with the Executive Office of the Governor and other governmental and community partners.
Tim is a member of the Florida Board of Governors of the State University System, the constitutional body charged with overseeing Florida's twelve public universities. Tim also served on the 2017-2018 Florida Constitution Revision Commission. The Commission is convened once every twenty years for the purpose of reviewing Florida's constitution and proposing amendments for voter consideration.