Thomas L. Kautz
Attorney At Law
---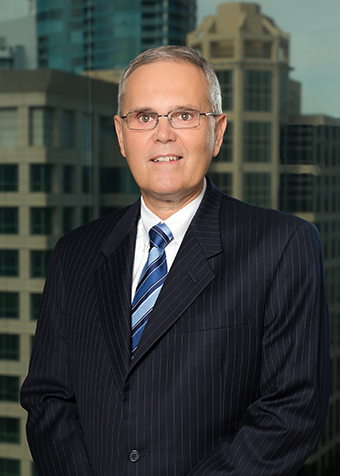 Of Counsel
Tom practices exclusively in the area of intellectual property, including litigation, agreements and client counseling in the areas of patent, trademark and copyright law. He negotiates and drafts a broad range of patent and trademark license, software, distribution, consulting, confidentiality, settlement and other agreements on behalf of clients in a number of industries. Tom also assists clients in assessing and developing their intellectual property portfolio, both domestically and internationally, to ensure their products and services are adequately protected.
In the patent area, Tom focuses on mechanical and electromechanical inventions that use a wide variety of technologies, including dispensing equipment, coating devices, machine tools, medical devices, loudspeakers, automotive products, jet engine improvements, footwear and others. He prepares and prosecutes foreign and domestic patent applications and renders opinions on the issues of patentability, infringement, validity and design-around options. Tom has been involved in re-examinations appeals and reissue proceedings within the U.S. Patent and Trademark Office and in patent infringement litigation in the district courts.
Tom is experienced in all phases of trademark practice, including the preparation of opinions on the availability and registrability of marks, and the filing and prosecution of applications for registration at the state, federal and international levels. He has handled a variety of trademark disputes, including opposition and cancellation proceedings before the Trademark Trial and Appeal Board, administrative actions pertaining to Internet domain names and civil actions based on allegations of infringement, unfair competition, dilution and false designation of origin.