Stephen G. Anderson, Ph.D.
Attorney At Law
---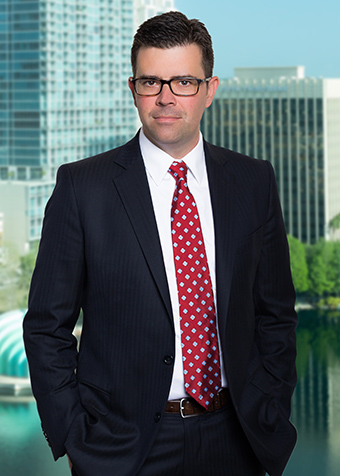 Of Counsel
T 407-843-8880
F 407-244-5690
Orlando 301 East Pine Street Suite 1400 Orlando, Florida 32801
T 813-273-5000
F 813-273-5145
Tampa 401 East Jackson Street Suite 2700 Tampa, Florida 33602
Stephen is a registered patent attorney in GrayRobinson's intellectual property and technology group. He advises clients on patent, trademark, and copyright matters, as well as all issues relating to intellectual property protection, licensing and enforcement. Stephen prosecutes patent applications for a wide range of technologies, including biomedical diagnostics and therapeutics, pharmaceuticals, prosthetics, surgical training systems, laser-based military training and simulation systems, chemical compositions for use in the oil and gas industry, mechanical and electrical devices, software, environmental nutrient redistribution systems and renewable energy infrastructure. He also litigates intellectual property cases in federal court involving claims of patent, trademark, trade dress and copyright infringement, unfair competition and false advertising. Stephen's in-depth understanding of a broad range of scientific disciplines, coupled with his extensive knowledge of intellectual property law, uniquely qualifies him to work with a diverse range of clients seeking to protect and enforce their intellectual property.