Stefan V. "Steve" Stein
Attorney At Law
---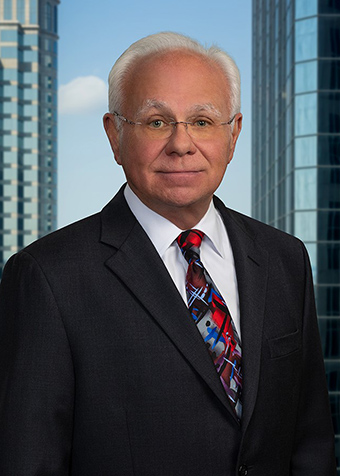 Shareholder
T 813-273-5000
F 813-273-5145
D 813-273-5078
Tampa 401 East Jackson Street Suite 2700 Tampa, Florida 33602
T 202-546-1761
F 202-546-6480
Washington 99 M St. SE Suite 725 Washington, DC 20003
Steve has limited his practice to intellectual property law for over 25 years. His practice focuses on intellectual property litigation, prosecution and licensing. He is designated as a board certified lawyer in Business Litigation, Civil Trial and Intellectual Property Law by The Florida Bar.
Steve has been lead trial counsel in numerous multimillion-dollar intellectual property law cases, including bench and jury trials, arbitrations, and administrative hearings. He frequently provides expert testimony and serves as local counsel in Florida for law firms throughout the country.
He has attained recognition as an advocate under the National College of Advocacy's Achievement Recognition Program. For specific cases, he has been admitted pro hac vice in California, Texas, Arizona, Georgia, New York, the District of Columbia, North Carolina, Virginia, Massachusetts, Connecticut, Illinois, Indiana, New Jersey, Kansas and Ohio.
Steve is a second-generation patent attorney registered to practice before the U.S. Patent and Trademark Office. In 1982, he became a registered professional engineer (electrical engineering, Florida). His patent, trademark and copyright prosecution practice centers on high-tech electrical, electronic, computer hardware and software, and Internet technologies. He also has extensive experience in medical devices, from instrumentation to medical valves.
Steve routinely works on intellectual property licensing transactions, including confidentiality and nondisclosure agreements, exclusive and nonexclusive licenses, software agreements, research and development agreements, joint venture agreements, and manufacturing and supply agreements. He also conducts due diligence for mergers and acquisitions involving intellectual property, dealing with issues such as scope-of-protection, invalidity, infringement and freedom-to-operate investigations and opinions.

Steve is not currently licensed to practice in Washington, DC.