Stefan V. "Steve" Stein
Attorney At Law
---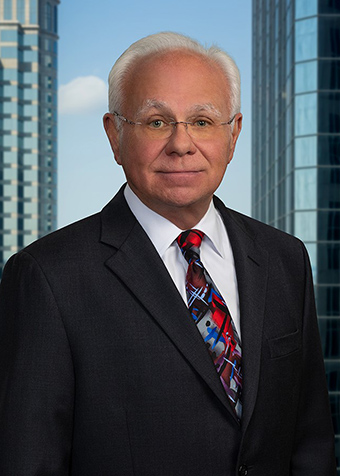 Shareholder
T 813-273-5000
F 813-273-5145
D 813-273-5078
Tampa 401 East Jackson Street Suite 2700 Tampa, Florida 33602
T 202-546-1761
F 202-546-6480
Washington 99 M St. SE Suite 725 Washington, D.C. 20003
Steve is a second-generation registered patent attorney and has practiced intellectual property law exclusively for over 40 years. His practice focuses on intellectual property litigation, prosecution and licensing. He is triple board certified by The Florida Bar in Intellectual Property Law, Business Litigation and Civil Trial.
Steve has been lead trial counsel in numerous multimillion-dollar intellectual property law cases, including bench and jury trials, arbitrations, and administrative hearings. He frequently provides expert testimony and serves as local counsel in Florida for law firms throughout the country. He was a member of the inaugural Intellectual Property Certification Committee which created Intellectual Property Certification examination in Florida, and thereafter served two additional terms on the committee.
Steve is not currently licensed to practice in Washington, D.C.