R. Troy Smith
Attorney At Law
---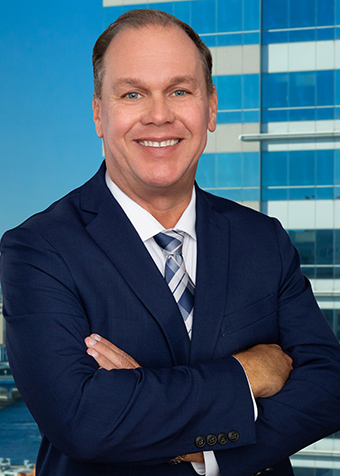 Shareholder
Accomplished trial attorney and reliable ally providing uncompromising counsel in complex cases. A shrewd, creative, and strategic litigator.
Over more than two decades, Troy Smith has become the "weapon of choice" for many Florida businesses in the courtroom. While his practice focuses primarily on high-stakes litigation related to business and contractual disputes, Troy has successfully tried complex cases in many of today's prevalent and critical areas of legal conflict. Troy brings a depth of trial experience in patent and trademark litigation, class action defense, trade secrets, software technology, personal injury, and product liability litigation. He handles claims involving breach of fiduciary duty, fraud, and other business damage claims, and his clients range from Fortune 100 companies to small business owners.
Troy's experience includes representing medical device manufacturers in patent infringement matters; companies and individuals in contractual disputes, business valuations, employment matters, and insurance claims; inventors in patent infringement and licensing agreement litigation; large corporations and individuals in trademark infringement litigation; plaintiffs and defendants in personal injury and general liability litigation; owners, developers, and contractors in construction defection litigation; and landowners and taking authorities in eminent domain and inverse condemnation matters. He also provides religious organizations, nonprofits, and start-up companies with counsel and strategic advice when disputes become irreconcilable.