Jana Caracciolo
Attorney At Law
---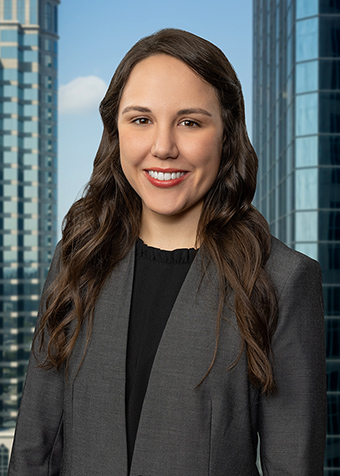 Associate
Knowledgeable counselor on federal, state, and local regulations impacting the production, distribution, marketing, and consumption of food. Helping clients comply with complex food laws and regulations.
Jana Caracciolo provides an astute knowledge of food labeling regulation and interpretation and counsel related to food safety-related issues. She provides legal counsel and compliance guidance to farmers, ranchers, producers, processors, distributors, and retailers on compliance issues with the Food and Drug Administration (FDA), the Department of Agriculture (USDA), and various state agencies' requirements on food safety, food and beverage labeling and packaging, and product development.
Prior to joining GrayRobinson, Jana served as a staff attorney at the National Agricultural Law Center, researching and analyzing food safety and food labeling issues.
While attending law school, Jana interned at the Harvard Law School Food Law and Policy Clinic. Here, she received hands-on experience conducting research for individuals, communities, and governments on a wide range of food law and policy issues. Her experience included the review of FDA rules impacting farm food safety; policies to address and reduce the 40% food waste rate in the U.S.; training and empowering food policy councils and other community coalitions to achieve food system goals; and research and recommendations at all levels of government regarding policies increasing public access to healthy food.
Jana also served as an intern at the USDA Office of the General Counsel. Jana worked directly with the Marketing, Regulatory, and Food Safety Programs Division assisting in the provision of legal counsel and litigation support to the undersecretaries for the USDA Food Safety and Marketing and Regulatory Programs and the corresponding reporting agencies. Jana assisted division staff in collaborating with client agencies on critical USDA programs related to food safety and public health, animal and plant health, biotechnology regulation, agricultural marketing programs, commodity research and promotion programs, trade practice regulation, and grain inspection.
Growing up on a small honey tangerine farm in Florida prompted Jana's interest in the food system. Prior to obtaining her bachelor's degree, Jana served as the 2014-2015 Area III State Vice President for the Florida FFA Association (formerly known as the Future Farmers of America). While obtaining her degree, she served as a member of the University of Florida College of Agricultural and Life Sciences Ambassador Program.
Jana is currently pursuing her LL.M. advanced degree in food and agricultural law at the University of Arkansas and expects to graduate in December 2023.