Frank A. Shepherd
Attorney At Law
---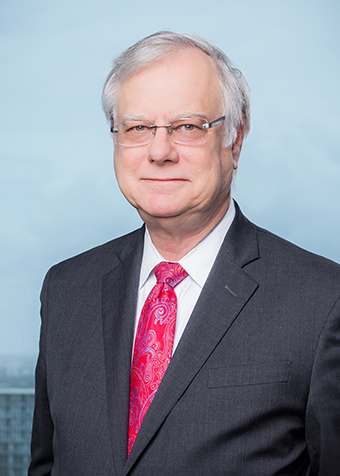 Shareholder
Former Chief Judge for the Florida Third District Court of Appeal providing wise counsel for business clients and colleagues. Known for quiet mastery of trial and appellate practice and procedure.
Frank Shepherd is a former judge and lifelong trial and appellate lawyer supporting clients as a consultant, co-counsel, mediator, and special master. Frank served as a judge on the Florida Third District Court of Appeal for thirteen years, writing more than 500 published opinions in all areas of civil and criminal law. His perspective from the bench offers valuable insight to clients and counsel facing business disputes and uphill litigation. Frank represents clients with interests in the business, manufacturing, insurance, logistics, and real estate sectors among many others. Notable career representations include Dupont de Nemours and Company and the Federal Express Corporation.
A respected legal craftsman with an enthusiasm for the law, Frank serves as a consultant on litigation and appeals and provides supportive services to trial counsel, including brief writing, oral argument, and case strategy. Judges frequently appoint him to serve as an arbitrator, mediator or receiver, or as an umpire in first party insurance cases. Frank has decades of experience in a wide variety of issues involving administrative law, admiralty and maritime law, alternate dispute resolution, class actions, property rights and eminent domain, insurance coverage and personal injury defense, product liability and mass tort litigation, and professional liability defense. He is deeply respected by clients and colleagues alike for his deliberative and intellectual approach.
Before joining GrayRobinson and his judgeship, Frank served in successive partnership and leadership roles at regional and national law firms. Previously, he served as Associate Administrator for Legal Counsel and Enforcement for the United States Environmental Protection Agency by presidential appointment, and as the Florida Senior Attorney for the Pacific Legal Foundation. A known statewide authority on Florida Constitutional law, Frank has served as an adjunct professor of law at St. Thomas University College of Law for nearly 20 years. He is also the founding member of the Florida Third District Court of Appeal Historical Society. Frank works collaboratively with GrayRobinson colleagues across the firm to provide substantive and procedural advice for clients.