Eric Martin
Attorney At Law
---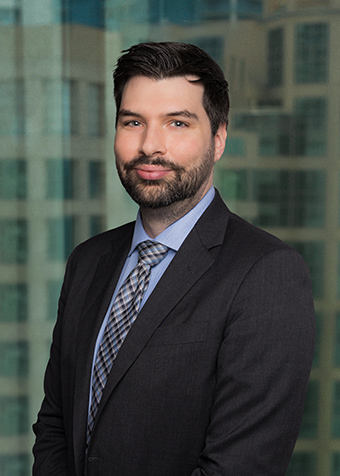 Associate
T 954.761.8111
F 954.761.8112
D 954.713.7816
Fort Lauderdale 401 East Las Olas Boulevard Suite 1000 Fort Lauderdale, Florida 33301
Provides a practical, business-oriented approach to solving clients' intellectual property issues and removing obstacles to success.
Eric focuses his practice on intellectual property matters, including patents, copyrights, trademarks, and trade secrets. He has experience drafting patent extensions, trademark applications and memoranda, and United States Patent and Trademark Office action responses.
In addition to his intellectual property practice, Eric has experience as a first-party property insurance litigation defense attorney. In this role, he handles cases from inception through trial, including developing case strategy, representing clients in mediations and arbitrations, and reviewing and preparing discovery responses and documents for production.