Doyle Bartlett
Attorney At Law
---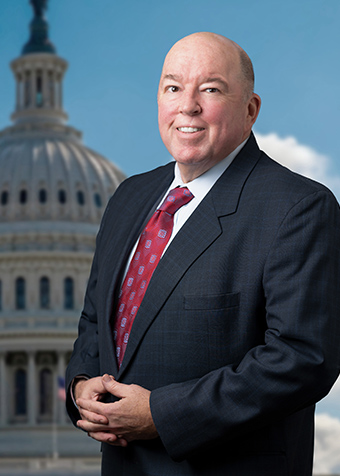 Washington, D.C. Managing Shareholder
Doyle is a member of the Firm's government affairs and lobbying group and leads the federal lobbying arm of GrayRobinson. In his early career, Doyle served for five years as Chief of Staff to Representative Bill McCollum, supporting Congressman McCollum's work as vice chair of the House Banking Committee and chair of the House Judiciary Committee's Crime Subcommittee. He oversaw Bill McCollum's race for the U.S. Senate in 1999-2000 and his successful campaign for Florida Attorney General in 2006. Doyle cofounded the Eris Group in 2003 which was acquired by GrayRobinson in 2019.
From 1988 to 1994, Doyle was general counsel and senior vice president for Legislative Services with the Conference of State Bank Supervisors, the professional association of state banking regulators. Before his time there, he was Manager of State Government Relations at Freddie Mac. Doyle came to Washington in 1984 as staff to the House Banking Committee, supporting Congressman Bill McCollum in his position as ranking member of the Subcommittee on Domestic Monetary Policy. He had previously served as McCollum's district representative in Orlando, Florida.
Doyle is an adjunct professor at the University of Florida's Department of Political Science where he teaches a graduate level seminar on federal advocacy.