Deborah Lewis*
---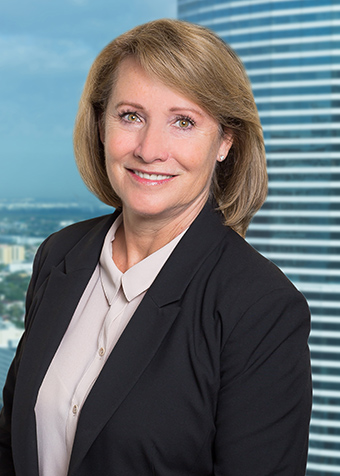 Government Consultant
Deborah (Debbie) Lewis has an extensive knowledge of the alcohol beverage industry after completing a 33-year Federal Government career that focused on providing the industry with guidance regarding Federal alcohol beverage laws and regulations by working in a number of headquarters positions in the Bureau of Alcohol, Tobacco and Firearms (ATF), as well as the Alcohol and Tobacco Tax and Trade Bureau (TTB).
Debbie began her career in ATF headquarters reviewing applications for certificates of label approval for wine, distilled spirits and malt beverages. From there she went on to become an inspector in the Baltimore Field Office where she gained first-hand experience with the alcohol beverage industry while conducting investigations in a number of areas, including applications and product compliance.
After returning to the Washington headquarters, Ms. Lewis served as a Program Manager in TTB's Market Compliance Office where she drafted, implemented and oversaw TTB's Alcohol Beverage Advertising and market-based Alcohol Beverage Sampling programs.
Throughout her career Ms. Lewis was an active leader in initiatives designed to educate industry members on Federal alcohol beverage regulations. Ms. Lewis has a particular training emphasis in areas covered by the Federal Alcohol Administration Act. This emphasis would include issues associated with permits, labeling and advertising.
Ms. Lewis divides her time between Washington D.C. and the firm's Miami, Florida office.
*Denotes non-attorney professional