Brooke M. Benzio
Attorney At Law
---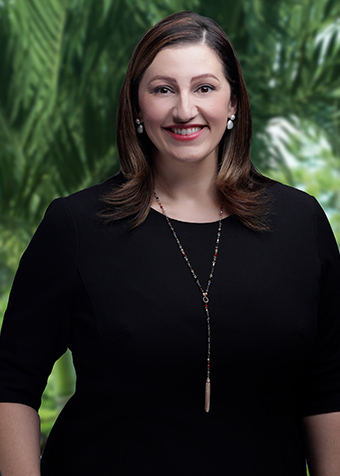 Shareholder
T 321.727.8100
F 321.984.4122
D 321.952.3281
Melbourne 1795 West NASA Boulevard Melbourne, Florida 32901
T 305.416.6880
F 305.416.6887
Miami 333 SE 2nd Avenue Suite 3200 Miami, Florida 33131
Trusted advisor who supports clients across the spectrum of their lives. Collaborates with individuals and families to create customized strategies that fulfill their specific planning needs.
Over the course of her career, Brooke has practiced exclusively in the areas of estate planning, wealth preservation, and elder law. Her practice centers around the philosophies that estate planning must be holistic, and in order to be effective, estate plans must be endurable, customized, and responsive to the vast and varied spectrum of circumstances people experience over the course of their lifetimes. Brooke specializes in assisting individuals and families with complicated legal matters, and she is adept at handling stressful and sensitive situations, including addressing transfer tax concerns, providing security for individuals with special needs, and planning for long-term care expenses.
Brooke is an active speaker at educational conferences, and has authored numerous articles for local publications. Additionally, she is actively involved in charitable endeavors within Indian River and Brevard Counties, and enjoys volunteering her time to organizations devoted to helping animals, protecting the environment, and improving the lives of individuals with special needs.